Russian Officials Identify Moscow Airport Bomber, Arrest Family Members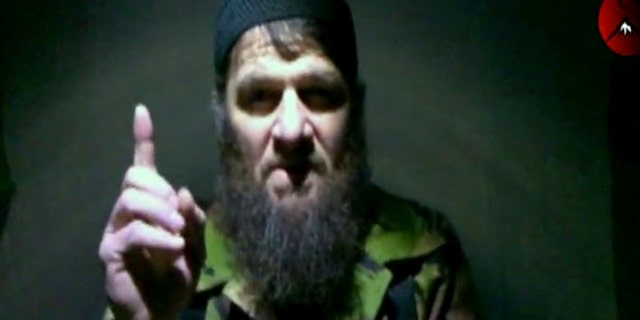 'ROSTOV-ON-DON, Russia – Russian authorities named a suspected suicide bomber of Moscow's airport and arrested his teenage brother and sister, officials said Wednesday.
The Jan. 24 bombing of Domodedovo airport was conducted by 20-year-old Magomed Yevloyev, said an official working with Russia's top investigative agency in the province of Ingushetia. He spoke on condition of anonymity because he wasn't authorized to publicly discuss the issue.
Officials have previously said that the bomber was a 20-year-old man from the Caucasus, but didn't give his name.
Chechen rebel warlord Doku Umarov has claimed responsibility for the attack that killed 36 and injured more than 180. He said in a video posted Monday that many more such attacks will follow if Russia does not allow the Caucasus to become an independent Islamic state governed by Sharia law.
A court in Ingushetia's provincial capital, Magas, also ordered the arrest of Yevloyev's 15-year-old brother and 16-year old sister, suspected of involvement in the attack, the official said. They also arrested another resident of Yevloyev's home village of Ali-Yurt on the same charges.
A respected human rights activist from Ingushetia condemned the arrest of the underage suspects. "This is absurd and savage — to arrest people only because they are relatives of a suspected terrorist," Magomed Khazbiyev told the daily Kommersant.
The ITAR-Tass news agency reported Wednesday, however, that the investigators had found traces of explosives used in the airport bombing on the hands of Yevloyev's arrested brother.
Ingushetia's regional leader, Yunus-Bek Yevkurov, said DNA tests proved that Yevloyev was the bomber, while his brother and sister knew of the plan but did not tell their parents, the ITAR-Tass news agency reported.
In another video released over the weekend Umarov appeared with a young man whom he said was being sent to Moscow on a suicide mission. No mention was made of the airport bombing, and it was unclear when the video was made. Kommersant quoted a local imam as saying that the man in the video resembled Yevloyev.
Umarov has claimed responsibility for an array of terrorist attacks, including last year's double suicide bombing of the Moscow subway system that killed 40 people. He is seen more as an ideological than a military figure, as many militant cells operate autonomously and shun centralized command.
Some observers have questioned Umarov's claim.
Ben West, an analyst at Stratfor, a global intelligence analysis company, said in a written comment that Umarov could have claimed the attack to boost his profile after a fallout with other rebel leaders last fall. Russian officials have said that militants in Chechnya are linked to al-Qaida and other foreign terror groups and depend on them for funding.
West said that Umarov has not had any known links to the militants in Ingushetia, which raises doubts about his claim of responsibility.
Chechen rebels have fought two separatist wars against Russian forces since 1994. Major offensives in the second war died down about a decade ago, but the Islamic insurgency has spread across neighboring North Caucasus provinces, stoked by poverty, official corruption and abuses against civilians by security forces.
_____
Vladimir Isachenkov contributed to this report from Moscow.