Russian navy ship collides with freighter near Istanbul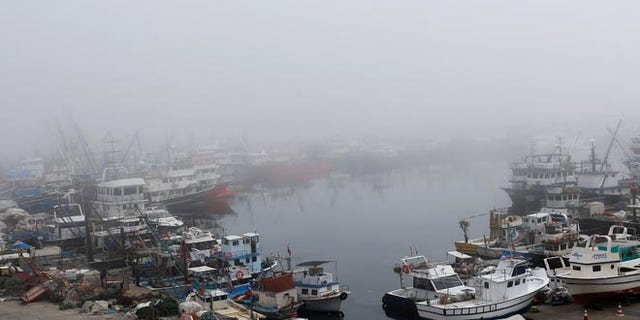 All 78 crew members involved in a Russian navy ship's collision with a freighter on Thursday have been rescued, the Turkish coast guard announced, saying the ship collected intelligence for Moscow.
ISRAEL STRIKES ARMS DEPOT NEAR SYRIA'S CAPITAL
The ship, abandoned by its crew, sank later in the morning.
At least 15 Russian soldiers initially were reported missing after their warship collided with a freighter off Istanbul, in the Black Sea, according to Turkish media reports.
BOB LEVINSON'S WIFE ASKS TRUMP TO MAKE A DEAL WITH IRAN TO FREE HER HUSBAND
Rescue boats and helicopters had been dispatched to the area. The freighter involved in the collision was taking sheep from Romania to Jordan, Turkey's private NTV network reported.
Meanwhile, the freighter sustained very minor damage and was able to continue sailing, Turkey's transportation minister said.
Ahmet Arslan also told Turkey's A Haber news channel that the crash in the Black Sea off Istanbul took place in heavy fog. But he added that the exact cause was under investigation.
Arslan said: "There is only a slight damage on the freighter ship... It's on the bow of the vessel but nothing to prevent it from navigating."
It was built in 1977, Reuters reported.
The Associated Press contributed to this report.