Russian military helicopter crashes in Moscow, both pilots bail out safely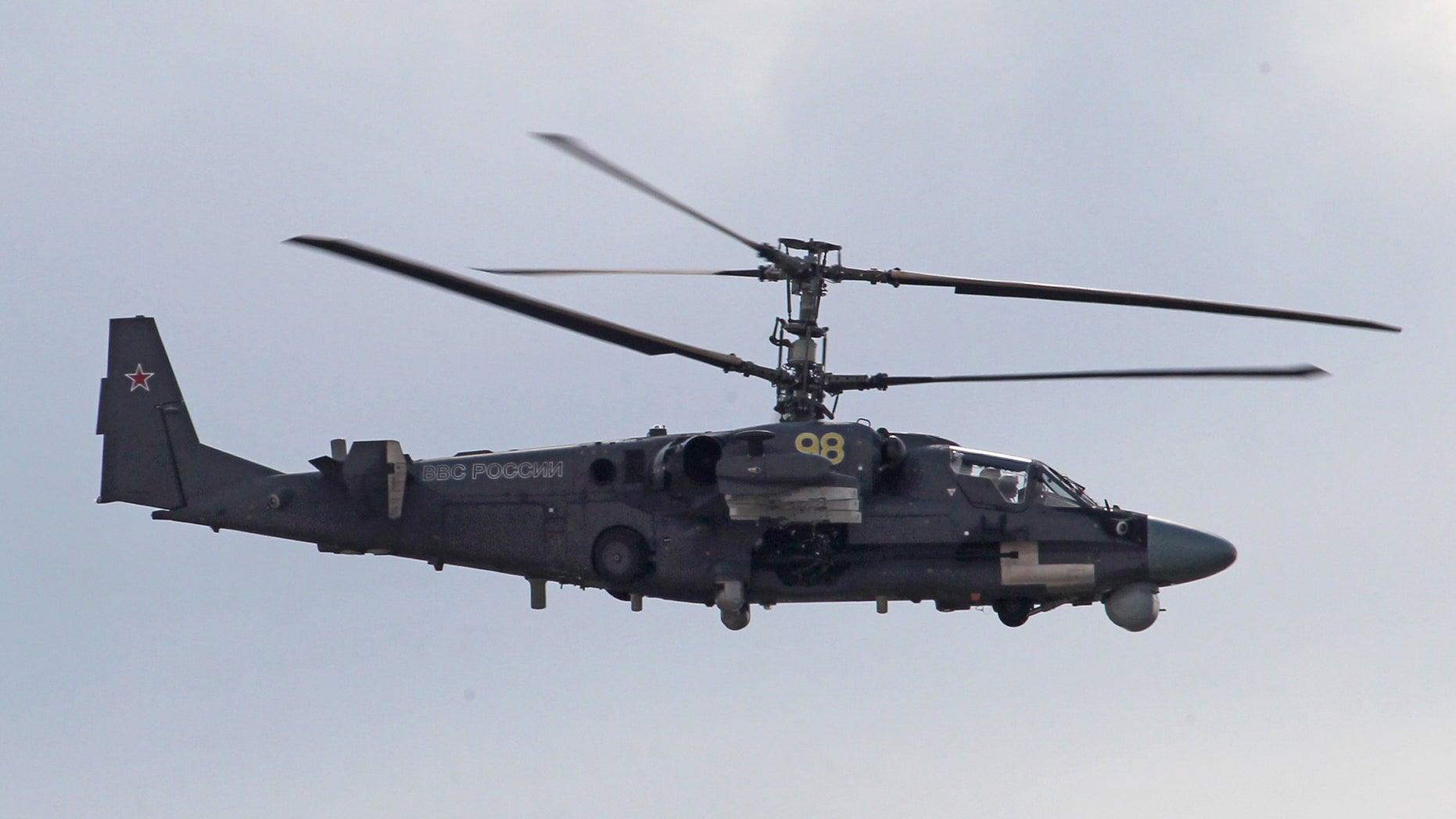 MOSCOW – Moscow city officials say that a Russian military helicopter has crashed on a test mission, but both pilots bailed out safely.
The Ka-52 helicopter gunship went down Tuesday on Moscow's outskirts, causing no damage on the ground, according to city officials.
Russian news reports quoted said that the crashed helicopter belonged to its developer, the Kamov design bureau, and was undergoing tests as part of a program to develop a carrier-borne version.
The helicopter crashed near a helipad in southeastern Moscow just a few hundred meters (yards) from apartment buildings.
The Ka-52 is a two-seat attack helicopter that was commissioned by the military in 2008. About 20 have been built so far, and the Defense Ministry has signed a contract for 140 more Ka-52s.