Russian foreign minister: Syria peace talks going in circles, US seeks only 'regime change'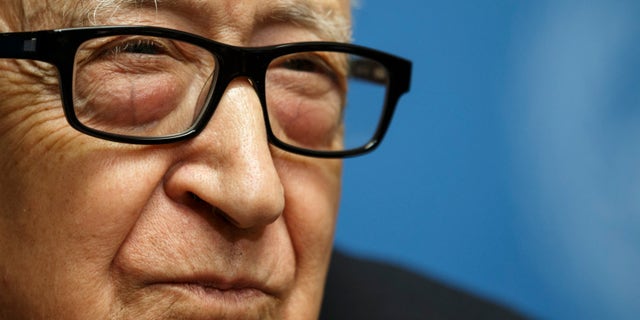 GENEVA – The Russian foreign minister has accused the United States of using Syria peace talks to seek "regime change" in the country.
Sergei Lavrov says a transitional governing body must not be the sole focus of the talks in Geneva, which are "going in circles." He spoke in Moscow on Friday following a meeting with his German counterpart.
The comments came a day after senior U.S. and Russian officials met in Geneva with U.N. mediator Lakhdar Brahimi in an effort to save the faltering talks.
Brahimi was meeting separately with the Syrian government and regime delegations in Geneva on Friday. An opposition spokesman said Thursday there was no point in continuing to meet with the government officials because the talks were going nowhere.