Russian Foreign Minister: Iran nuclear deal sidetracked by late amendments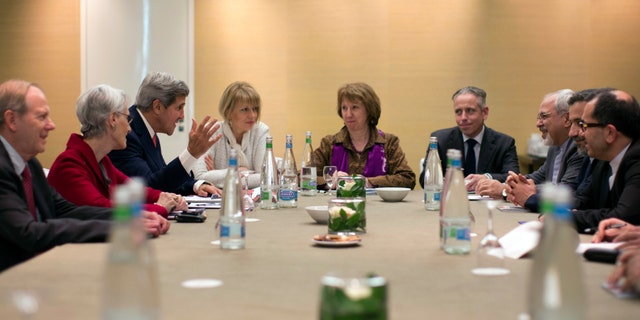 CAIRO – Russia's foreign minister says Iran had accepted a U.S.-draft proposal on a nuclear deal, but last-minute amendments blocked an accord last week in Geneva.
Sergey Lavrov's account fits with comments from Iran and world powers. But it offers additional insights into how Washington apparently led the negotiations seeking to ease Western concerns that Iran could one day produce nuclear weapons — a charge Iran denies.
Lavrov did not mention which country offered the 11th hour amendments. Others, however, say France raised concerns over issues such as a planned heavy water rector that produces more byproduct plutonium.
Lavrov expressed hope Thursday that envoys will not abandon "agreements that already have been shaped" and strike a pact with Iran when talks resume next week.
Lavrov spoke during a high-level visit to Egypt.