Russian criminal case against 1 Greenpeace activist closed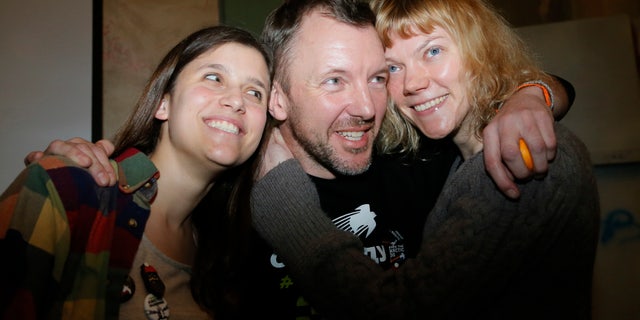 ST. PETERSBURG, Russia – One of the activists detained in Russia's Arctic has been granted amnesty, Greenpeace said on Tuesday.
The 30 crew members aboard a Greenpeace ship were detained at a Russian oil rig in September and were held for two months before they were released last month.
But the 26 non-Russian crew members have not been allowed to leave Russia because of the pending case. An amnesty law passed last week is expected to clear them of the charges.
Greenpeace spokeswoman Violetta Ryabko said that investigators notified one of the 30 crewmembers that their criminal case had been closed, and several more were summoned to receive similar notifications. Greenpeace lawyers are now preparing to file for permission for them to leave Russia, the spokeswoman said.
Ryabko refused to name the activist.
The crew members were originally accused of piracy, a charge that was later changed to hooliganism.
It was unclear when the activist would be free to leave Russia.