Russian bombers intercepted by British jets after ignoring air traffic control, UK says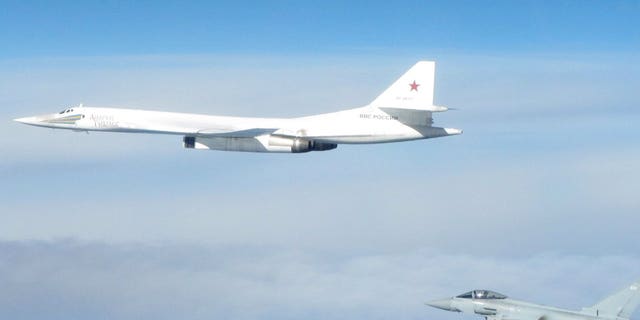 A pair of Russian nuclear-capable bombers buzzed the British coastline along the North Sea on Thursday while ignoring repeated radio calls, according to the U.K.'s ministry of defense.
Royal Air Force (RAF) Typhoon fighter jets on alert launched from a base in Scotland to intercept the bombers.
"The Russian Blackjacks... were not talking to air traffic control, making them a hazard to all other aviation," said a statement from the British military.
"Russian bombers probing U.K. airspace is another reminder of the very serious military challenge that Russia poses us today," said British Defense Secretary Gavin Williamson.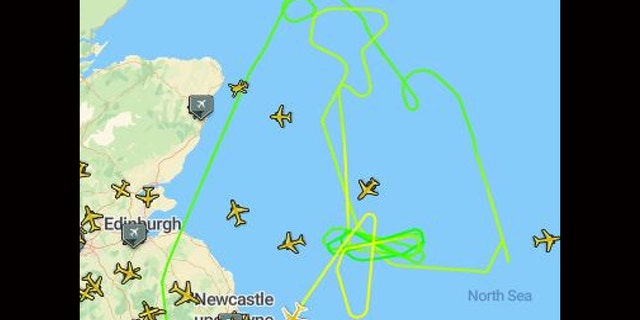 "We will not hesitate to continually defend our skies from acts of aggression. Once again the rapid reactions of our RAF have demonstrated how vital our Armed Forces are in protecting Britain," he added.
The Russian Tu-160 supersonic long-range bombers never entered British airspace. The Royal Air Force launched fighter jets because the Russian aircraft were ignoring air traffic controllers, the statement said.
The bombers approached the United Kingdom off the coast of Newcastle in international airspace according to a radar image from airlive.net, which said one French jet and its supporting tanker plane joined their NATO allies in the intercept.
It's at least the third time this month NATO aircraft have scrambled to intercept a formation of Russian long-range bombers. Two incidents took place off the United States on September 1 and again on September 11.
On the 11th, a pair of Cold War-era Tu-95 "Bear" bombers, also nuclear-capable, flew near Alaska. The Russian bombers were escorted by Su-35 "Flanker" fighter jets, a rare move by Moscow sending bombers under fighter escort. It was not clear if the Russian aircraft were armed.
At a Pentagon news conference this week, the head of NORAD (North American Aerospace Defense Command) said the Russians were sending a "message" to the United States by flying on 9/11, a sacred day in American history.
"I think anytime that we see these kinds of events there is a strategic message as part of that and that's part of the broader geo-political situation that we find ourselves in these days," said Gen. Terrence J. O'Shaughnessy.
Asked if the flight of Russian bombers off the United States on September 11 angered him, O'Shaughnessy dodged the question.
"We're prepared to respond and we responded appropriately," he replied.
The Russians have flown bombers off Alaska three times this year, according to a NORAD spokesman.