Russia, US point fingers after latest incident in Mediterranean Sea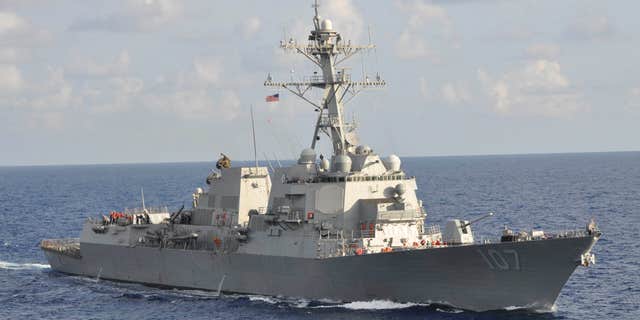 Russian and U.S. officials blamed each other Tuesday for unsafe maneuvers in an incident involving both countries' navies in the Mediterranean Sea on June 17.
According to Reuters, the Russian Defense Ministry said a U.S. destroyer approached dangerously close to a Russian warship and called it a violation of rules to avoid collisions at sea.
A U.S. Defense official, speaking on condition of anonymity, told Reuters that the Russian warship carried out "unsafe and unprofessional" operations near two U.S. Navy ships.
Russia's Defense Ministry said this latest incident involves the USS Gravely and the Russian Navy frigate Yaroslav Mudry. The U.S. ship allegedly approached the Russian frigate at about 65 to 75 yards from the port side and then crossed in front of it.
However, the U.S. Defense official contends the frigate had "repeatedly crossed the stern of the USS Gravely at close proximity" and had "repeatedly asked Gravely to maintain a safe distance, yet continued to maneuver in close proximity to Gravely."
The Yaroslav Mudry also came within 315 yards of the Gravely and five nautical miles of the USS Harry S. Truman, the U.S. official said. The official added that the naval vessels were conducting routine missions in support of the bombing campaign against Islamic State.
"These actions have the potential to unnecessarily escalate tensions between countries and could result in a miscalculation or accident that results in serious injury or death," the official said.
Russian officials said the incident "shows that it is U.S. sailors who allow themselves to forget the basic principles of safe seafaring and not to think about the eventual consequences of this dangerous maneuvering in regions with intense navigation".
U.S. officials have repeatedly complained about Russian military jets and vessels buzzing and sailing too close to their planes and vessels, calling it dangerous and unprofessional behavior.
The U.S. military said in April that Russian SU-24 bombers made simulated attack passes near the USS Donald Cook in the Baltic Sea. Secretary of State John Kerry called that incident provocative and dangerous.
The Associated Press contributed to this report.