Russia urges Ukrainian president-elect to negotiate peace, promises support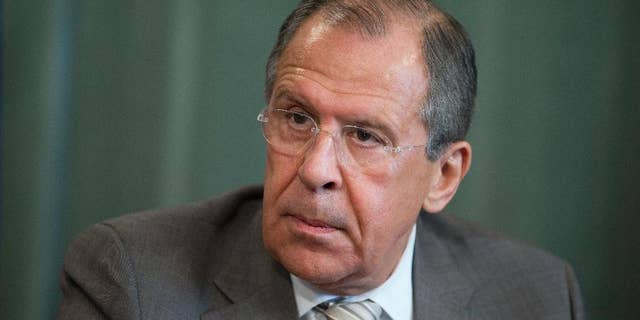 MOSCOW – Russia's foreign minister says Moscow is ready to assist efforts by Ukraine's president-elect if he moves to negotiate a peaceful end to the unrest in eastern Ukraine.
Foreign Minister Sergey Lavrov on Tuesday urged a quick end to fighting in eastern Ukraine, where government forces fought insurgents in the regional capital, Donetsk, using jets and helicopter gunships.
Petro Poroshenko, who won Ukraine's presidential vote Sunday, pledged to negotiate with the east but also vowed to uproot the pro-Russia separatists, whom he called "Somali pirates."
Lavrov warned Poroshenko against trying to win a quick military victory before his inauguration, saying that it would be "unlikely to create favorable conditions for a hospitable welcome in the Donetsk region." He promised that Russia will support Poroshenko's efforts to launch a dialogue.