Russia summons Belgian ambassador over attack in Syria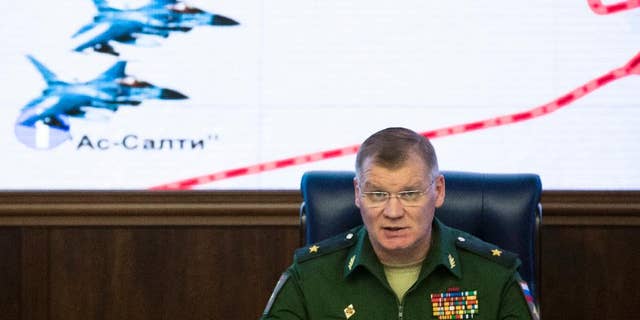 MOSCOW – The Russian Foreign Ministry has summoned the Belgian ambassador to present evidence that Belgian jets were involved in a strike on a Syrian village.
Friday's move was the latest in a dispute between Moscow and Brussels over Tuesday's strike on the village of Hassajek in northern Syria near the border with Turkey, which killed six people and wounded four, according to Russia.
Russian Defense Ministry spokesman Maj. Gen. Igor Konashenkov insisted Friday it had provided "extensive" proof of Belgian involvement in the raid. He described Belgian denials as "futile" and accused the U.S.-led coalition in Syria of dodging responsibility for the strike.
The dispute comes as the U.S. and its allies have voiced outrage over Russian bombing raids in support of the Syrian army offensive on Aleppo.