Russia sends troops and missiles into Libya in bid to enforce stranglehold on the West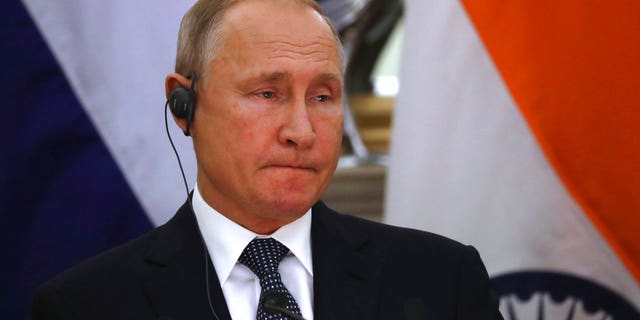 Russia is moving troops and missiles into Libya in a bid to enforce a new stranglehold on the West, British prime minister Theresa May has been warned.
Intelligence chiefs have told Mrs May that Vladimir Putin wants to make the wartorn North African country "his new Syria".
And seizing control of the biggest illegal immigration route to Europe is seen as Moscow's primary goal.
CLICK HERE FOR MORE FROM THE SUN
The Sun can reveal that "dozens" of officers from the GRU military spy service as well as its Spetznaz special forces wing are already on the ground in eastern Libya, initially carrying out training and liaison roles.
Two Russian military bases are already now up and running in the coastal towns of Tobruk and Benghazi, using the cover of the controversial Russian private military company the Wagner Group which already has outposts there.
LIBYA SAYS DEATH TOLL FROM TRIPOLI CLASHES CLIMBS TO 50
Russia's devastating Kalibr anti-ship missiles and state of the art S300 air defence missile systems are also now believed to be on the ground in Libya.
The Kremlin has sided with Libya's most powerful warlord, General Khalifa Haftar, and is also supplying his troops with heavy equipment.
Haftar – who leads the Libyan National Army – is the defacto military ruler of much of Eastern Libya.
LIBYA SAYS IT INTERCEPTS MORE THAN 570 EUROPE-BOUND MIGRANTS
This story originally appeared in The Sun