Russia says it hasn't discussed leasing supersonic jets to Argentina, but ready to consider it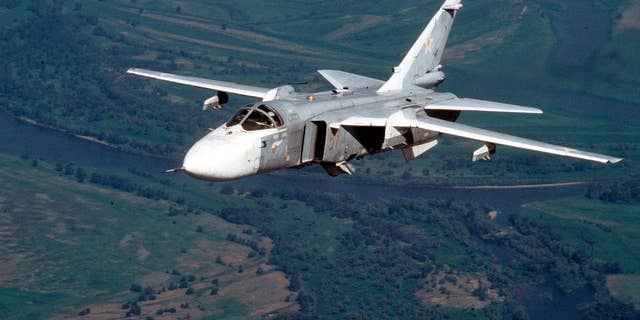 MOSCOW – A senior Russian government official says Moscow hasn't held negotiations on leasing a dozen of supersonic bombers to Argentina, but would be willing to consider it.
Alexander Fomin, the head of the Federal Service for Military-Technical Cooperation, a government agency tasked with coordinating arms trade, denied media reports claiming that Russia was in talks on offering Argentina a batch of 12 Su-24 bombers on lease.
Fomin said Friday in remarks carried by Interfax news agency that "regrettably, the issue isn't being discussed, but we are ready to discuss it."
The reports of the possible deal raised concerns in Britain that Argentina could use the bombers capable of high-speed, low-altitude raids to attack the Falkland Islands. Argentina launched a botched attempt to seize the South Atlantic territory in 1982.