Russia says ISIS sleeper cell members detained, terror plots foiled
Russia has detained members of an ISIS sleeper cell and foiled a series of terrorist attacks, according to Moscow's top domestic intelligence agency.
The FSB said in a statement Monday its operatives on Saturday detained an unspecified number of men outside Moscow.
The men were from Russia's majority-Muslim North Caucasus, and reported to ISIS members based abroad, according to the FSB.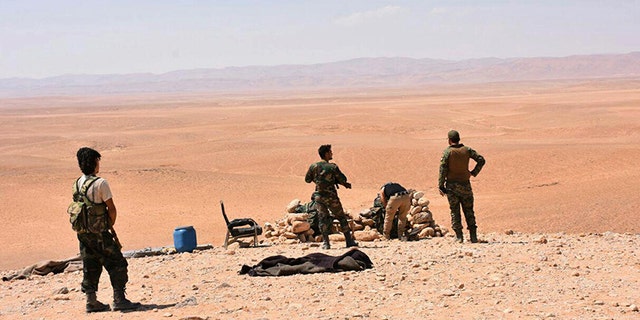 The militants were allegedly plotting attacks targeting critical infrastructure and public events in Russia, according to authorities, who didn't give any details. Two improvised explosive devices, grenades and guns were found at their homes.
Similar arrests were reported in August when the FSB said suspects from Central Asia with links to ISIS were plotting attacks on civilians in Moscow.
The Associated Press contributed to this report.