Russia says fighter pilot dies in crash outside Moscow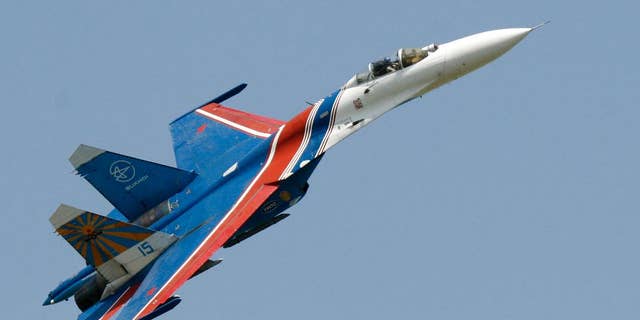 NEWYou can now listen to Fox News articles!
MOSCOW – The Russian defense ministry says a fighter jet has crashed outside Moscow, killing the pilot.
The ministry said the unidentified pilot died when his Su-27 crashed Thursday morning north of Moscow as it was returning to the home base.
The ministry would not give any more detail but two Russian state-owned news agencies quoted an industry source saying the jet belonged to one of the elite aerobatic squadrons, the Russkiye Vityazi (the Russian Knights).
The TASS news agency reported from the scene that a fragment of the fuselage has a Russian Knights insignia on it.