Russia Pledges More Funds for Afghan Anti-Drug Program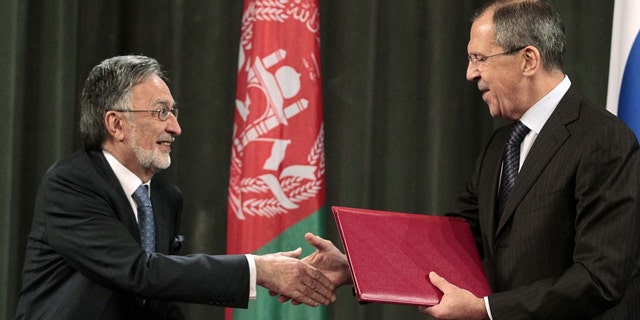 MOSCOW -- Russia promised Thursday to significantly boost its contribution to the U.N.'s anti-drug trafficking program in Afghanistan.
Russian Foreign Minister Sergei Lavrov made the pledge at a meeting with his Afghan counterpart Zalmay Rassoul, but failed to name a specific figure.
Russia has for years expressed concerns over the increase in drug smuggling from Afghanistan, criticizing NATO forces for failing to destroy the country's sprawling opium fields.
Russian counternarcotics agents teamed up with U.S. and Afghan forces last month in an unprecedented joint raid that destroyed nearly $56 million worth of heroin near the Pakistani border.
Lavrov, speaking at a news conference, pledged to continue the cooperation with Afghan forces.
Moscow also confirmed it is still supporting NATO's invitation for Russia to ship helicopters to Afghanistan.
Russia agreed last week to allow more non-lethal NATO supplies to be shipped through its territory to Afghanistan, including armored personnel carriers.