Russia opens new church in Paris amid diplomatic tensions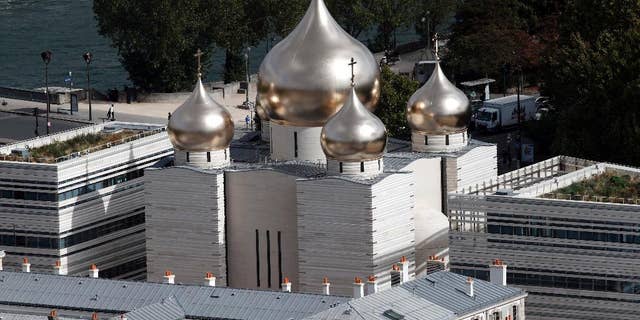 PARIS – Paris mayor Anne Hidalgo has attended a ceremony to inaugurate a Russian Orthodox church and cultural center next to the Eiffel Tower.
Russian President Vladimir Putin had planned to attend Wednesday's ceremony at the Russian Orthodox Spiritual and Cultural Center but postponed his visit to Paris due to diplomatic tensions between Russia and France over the war in Syria.
The complex, including the Holy Trinity Cathedral, has been built on the site of the former headquarters of France's national weather forecasting services, near the Seine River. The site was sold to Russia under former President Nicolas Sarkozy's government amid criticism from rights groups about France's outreach to Putin.
The Russian president who visited the site in 2010 and denied reports it would be used by Russian secret services.