Russia offers seats on 2 planes to Russians willing to leave Syria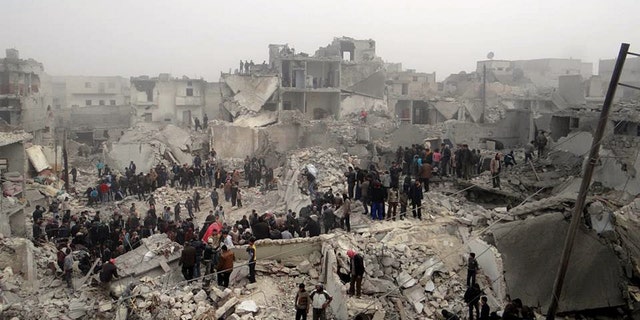 NEWYou can now listen to Fox News articles!
MOSCOW – Russian officials have sent two jets carrying humanitarian aid to Syria and are inviting Russians willing to leave the country to take the flights back.
The Emergency Situations Ministry on Tuesday said in a statement that the two planes bound for the northwestern port of Latakia have already left Moscow, carrying 40 tons of humanitarian aid including portable power generators, blankets, canned food and sugar. It says Russians are welcome to fly back on the planes.
Russia in January pulled 77 Russians out of Syria on two flights but the foreign ministry insists it is not planning a large-scale evacuation.
The brutal conflict in Syria has been raging since March 2011, killing some 70,000 people, according to U.N. estimates.