Russia may have tricked Ukrainian pilot into drinking water during hunger strike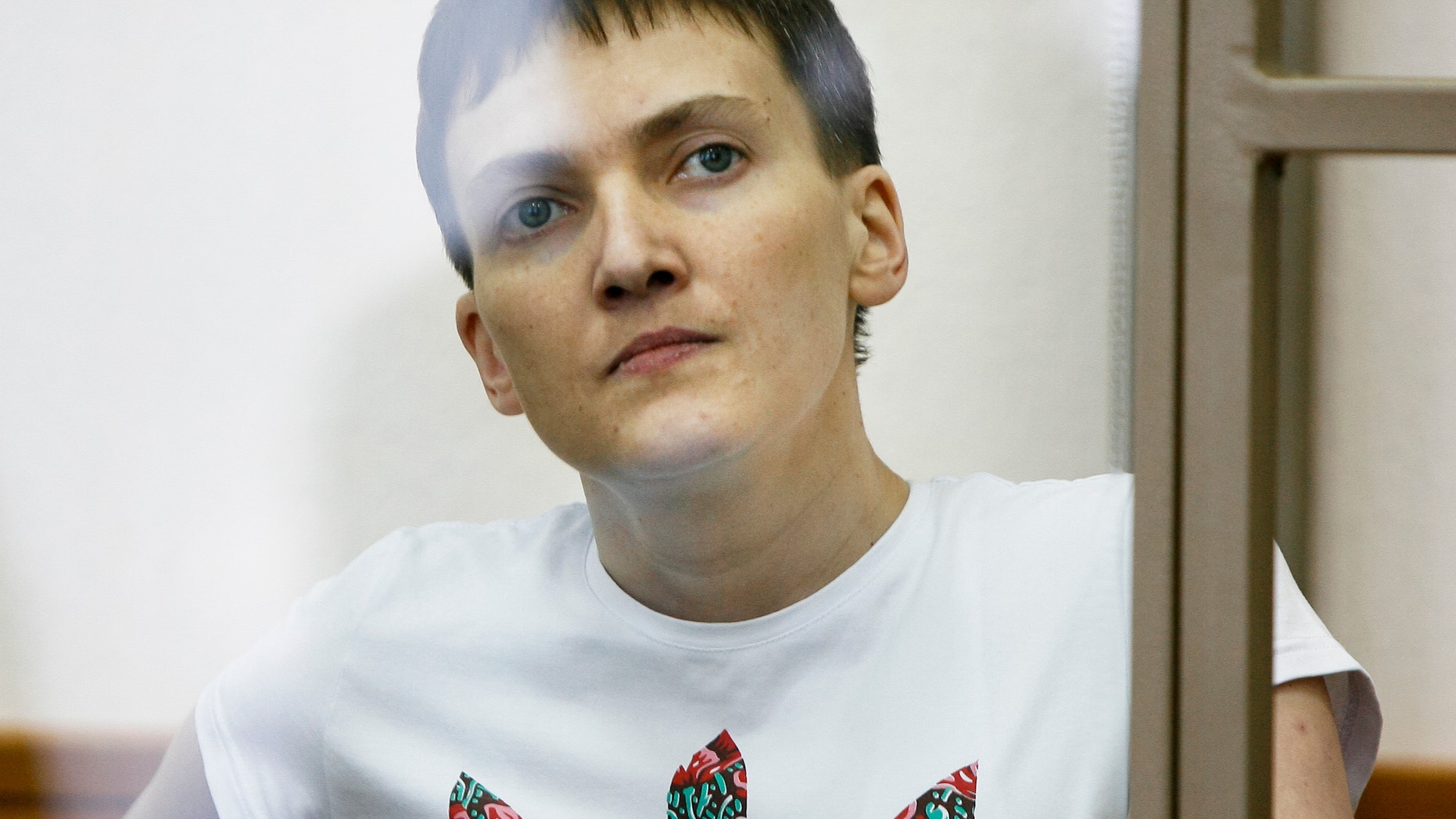 A Ukrainian pilot on a hunger strike during her trial in Russia agreed to take water Thursday after receiving a supportive letter apparently signed by the Ukrainian president, but her lawyer said he eventually learned the letter was fake.
Nadezhda Savchenko, who served in a volunteer battalion against Russia-backed separatists in eastern Ukraine and is accused of involvement in the deaths of two Russian journalists there, calls her trial a total sham. She started her hunger strike last week.
Still, she wrote that she agreed to take water after receiving the letter, adding, "I will do all I can in order to save myself for the fight ahead and victories for Ukraine and for the truth," according to attorney Mark Feygin.
The attorney on Wednesday posted the letter he said was signed by Ukrainian President Petro Poroshenko, pledging to do "all it takes" to bring Savchenko home and saying he was ready to offer Savchenko a government job. However, Poroshenko's press office on Thursday said that the president had not sent the letter, and Feygin acknowledged it was a hoax.
"It was all subterfuge," Feygin told the Ukrainska Pravda newspaper.
Secretary of State John Kerry on Monday called on Russia to release the pilot, adding, "Her trial and continuing imprisonment demonstrate disregard for international standards."
Savchenko was captured by the separatists in July 2014 and later surfaced in custody in Russia. She says the separatists handed her over to the Russians, who took her across the border. Moscow claims that Savchenko escaped from the rebels and crossed the border on her own before she was arrested.
Top officials in Ukraine and elsewhere have been advocating for Savchenko's release and have called her a prisoner of war. "Ms. Savchenko has reportedly endured interrogations, solitary confinement, and forced 'psychiatric evaluation,'" Kerry added.
Russian officials have refused to discuss the possibility of a prisoner exchange while Savchenko is waiting for a verdict, expected at the end of March.
Dmitry Peskov, spokesman for President Vladimir Putin, on Thursday told reporters that the Kremlin "made a note" of Poroshenko's reported statement as well as Savchenko's decision to take water but he refused to comment further.
The Associated Press contributed to this report.