Russia: In talks with US over partnering to calm crisis in Aleppo, Syria
Russia's defense minister said Monday that Moscow and Washington were edging closer to an agreement that would help defuse the crisis in the besieged Syrian city of Aleppo -- and the State Department did not deny it.
"We have seen reports of the Russian Defense Minister's comments. We have nothing to announce at this time. We speak regularly with Russian officials about ways to strengthen the Cessation of Hostilities, improve humanitarian access and bring about the conditions necessary to find a political solution to this conflict," State Dept. spokesperson Elizabeth Trudeau said.
The Russian defense minister, Sergei Shoigu, said on Rossiya 24 television that "step by step, we are nearing an arrangement, I'm talking exclusively about Aleppo, that would allow us to find common ground and start fighting together for bringing peace to that territory, that long-suffering land so that people could return to their homes."
He added that Russian representatives are "in a very active stage of talks with our American colleagues."
When asked about Shoigu's comments during a State Dept. briefing, Trudeau responded, "I have no information to share," and "Nothing to announce at this time."
Fighting for Aleppo, once Syria's commercial capital and its largest city, has become the focal point of the nation's civil war, now in its sixth year.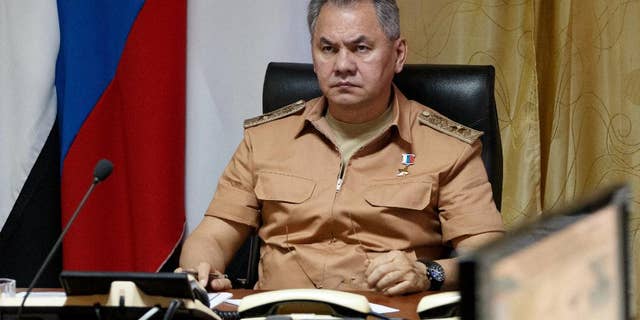 Russia and the United States have been discussing greater coordination in Syria, but they have been unable to reach agreement on what militant groups could be targeted.
Russia has criticized what it describes as U.S. reluctance to persuade the Syrian opposition groups it supports to withdraw from areas controlled by the group formerly known as the Nusra Front, the Al Qaeda branch in Syria.
Shoigu said in the TV interview that extremists in Syria are often positioned near groups that the U.S. considers moderate.
The Nusra Front has rebranded itself and now goes under the name of Fath al-Sham, an apparent attempt to evade Russian and U.S.-led airstrikes targeting militants. Russian and U.S. analysts have dismissed the name change as window-dressing.
Fox News' Lucas Tomlinson and The Associated Press contributed to this report.