Runaway food hog: Woman scarfs down chicken, sushi during bizarre Walmart joyride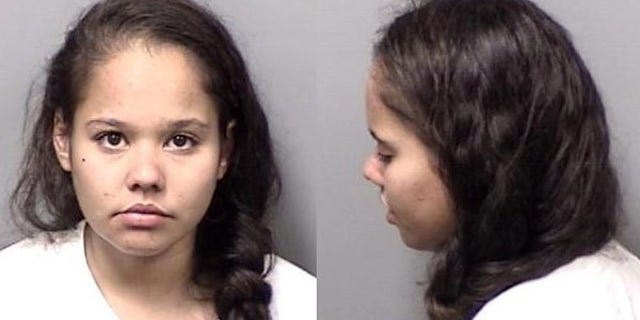 LECANTO, Fla. – A woman is accused of shooting up meth and riding a motorized cart through a Walmart while eating chicken and drinking wine.
WFLA reported that 20-year-old Josseleen Elida Lopez faces charges after the incident reported at a Walmart in Lecanto, Fla. on Tuesday.
The suspect allegedly shot up meth and then ate sushi, cinnamon rolls, rotisserie chicken and drank wine while driving a motorized shopping cart at a Walmart.
The Citrus County Sheriff's Office has arrested the suspect on charges of shoplifting and drug paraphernalia.
She's accused of consuming about $32 worth of food and wine at the store. Authorities said she took sushi, wine and other items off the shelves and consumed them. She told police she ate the food because she was hungry and didn't want to take the food outside.
Two empty syringes were reportedly found in her purse.
Like us on Facebook
Follow us on Twitter & Instagram