Rout by Macron's party in French parliamentary election vote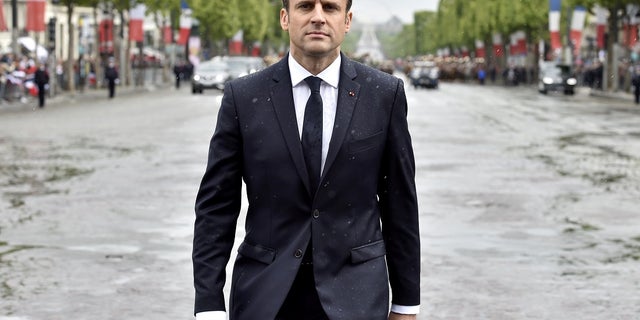 NEWYou can now listen to Fox News articles!
PARIS, France - Voters gave President Emmanuel Macron's fledgling party a solid victory in parliamentary elections Sunday, handing the upstart centrist a strong mandate to overhaul the country's labor laws, among the most sensitive issues for the French.
Polling agency projections suggested Macron's Republic on the Move! Party could take 355 to 425 seats in the 577-seat National Assembly, the powerful lower house. That's far more than the 289 seats needed for an absolute majority to carry out his program.
The president "has all the power," said Jean-Christophe Cambadelis, who resigned from his post as head of the Socialist Party, which dominated the outgoing Assembly but was flattened by the unpopularity of former President Francois Holland.
With its allies, the Socialists could get fewer than 50 seats, projections showed.
Voters showed little enthusiasm for the election in what could be a record low turnout. At the end of the afternoon, turnout stood at only 35 percent — below last week's record low.
Experts partly blamed voter fatigue following the May 7 election of Macron, plus voter disappointment with politics.
Confusion also played a role, according to Frederic Dabi, of the IFOP polling firm. Macron's party, which didn't exist 14 months ago and offered novice candidates from civilian life, has drawn from left and right to fill its ranks, effectively blurring the traditional left-right political divide.
Macron's party "vampirized" the left and right after his huge win in the presidential balloting, Dabi said on CNews TV.