Romanian president blasts PM's "secret" Israel trip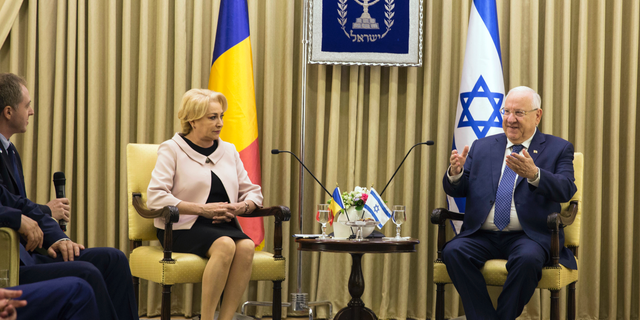 NEWYou can now listen to Fox News articles!
BUCHAREST, Romania – Romania's president has slammed the country's prime minister for embarking on a visit to Israel without his authorization.
Klaus Iohannis blasted the "absurd secrecy" surrounding the two-day visit of Premier Viorica Dancila to Israel.
In Romania's division of power, it's the president who is in charge of foreign visits and any foreign trips by the premier have to be authorized by the president.
The latest spat comes just a week after Iohannis said Dancila had overstepped the mark in saying Bucharest was ready to follow the U.S. and move the country's embassy in Israel to Jerusalem from Tel Aviv.
Iohannis, a political rival, said he hadn't been informed, adding the decision lacked "a solid ... base."