Romanian PM gives evidence in referendum fraud probe, says his party did nothing illegal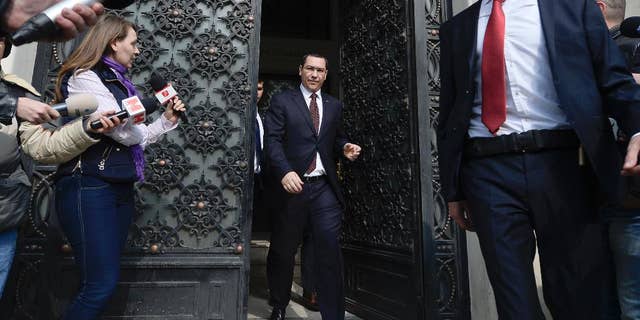 BUCHAREST, Romania – Romania's prime minister has appeared before a court to give evidence in a probe into allegations of voter fraud during a referendum to impeach the former president.
Premier Victor Ponta, also leader of the ruling Social Democratic Party, gave evidence Wednesday at the High Court of Cassation and Justice. He denied that his party had done anything illegal.
Seventy-five people are charged with election fraud in the July 2012 referendum, which allegedly included the use of names of dead or fictitious people.
Liviu Dragnea, a former deputy prime minister, is being investigated on suspicion of masterminding the fraud. He says he is innocent.
The probe centers on a plot to inflate voter numbers at a referendum to impeach former President Traian Basescu. It failed because turnout was too low.