Romania: 2 Israelis arrested over prosecutor intimidation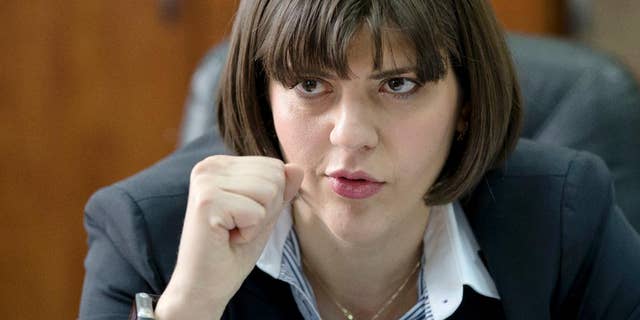 BUCHAREST, Romania – Romanian authorities say two Israeli men have been arrested on suspicion that they set up up a criminal group to harass and intimidate the country's chief anti-corruption prosecutor.
The organized crime prosecutors' office, a separate agency, said Wednesday that the suspects are employees of an Israeli company called Black Cube. They are suspected of hacking the emails of people close to anti-graft prosecutor Laura Codruta Kovesi, and of threatening and harassing family members and others close to her.
The office said that the suspected activity took place in March. Kovesi confirmed that there had been "an unsuccessful attempt" to intimidate her but did not elaborate.
The two men, whom prosecutors identified as Ron Weiner and David Geclowicz, were arrested April 3.