Robots to kill Australian mining gravy train, where drivers earn $224,000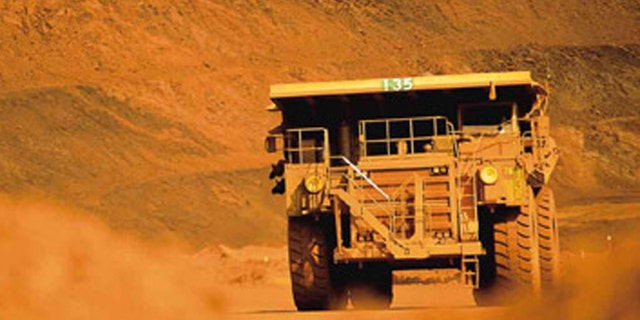 Hauling iron ore across Australia's outback pays some 400 engineers about $224,000 per year, but the gravy train is coming to an end thanks to robots.
International mining giant Rio Tinto Group plans to replace the highly-paid train drivers with robot locomotives, according to Bloomberg News. The industry is looking to squeeze profit margins after a decade-long mining boom drove up wages to the point train drivers in the remote western Australian region of Pilbarra were the highest paid in the world, according to U.K.-based transport historian Christian Wolmar.
[pullquote]
Rio, Vale and BHP Billiton, three of the world's largest iron ore mining companies, control about 59 percent of the $145 billion-a-year global iron ore trade. They are suddenly looking to boost profits and supply to meet demand from China, and robots not only work cheaper, they put in longer hours.
The robot trains have on-board systems that check speed, signals and operate the brake, according to company officials. Union officials who represent the workers say they know fighting progress is a losing battle, but hope to preserve as many jobs as possible.
"The position we've taken is that you're never going to win the argument against technology," said Gary Wood, Western Australia district secretary for the Construction, Forestry, Mining and Energy Union, which covers the drivers. "We're going to work to be involved in the protection of as many jobs as possible as a result of any changes in technology."
Rio Tinto operates 14 iron ore mines, three ports and nearly 900 miles of rail. Other mining companies use trucks as well, and those drivers earn wages comparable to those of train drivers.
Vale uses trucks as well as trains, but now plans to replace much of its network with a giant system of conveyor belts 23 miles long. BHP, the world's biggest miner, started a trial of 12 driverless trucks at its Jimblebar iron ore mine this year, according to Bloomberg.
But union advocates say driving - either trucks or trains - in such remote areas is not exactly glamorous, no matter the lucrative pay. Haulers typically work 14 straight days of 12-hour shifts, followed by a week off.