Roadside bomb kills 2 police in Egypt's Sinai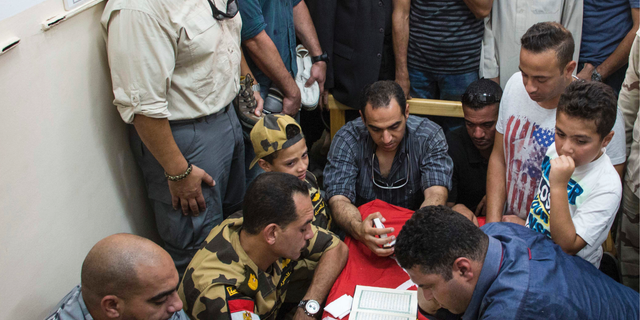 NEWYou can now listen to Fox News articles!
CAIRO – Egypt's Interior Ministry says an explosive device struck a police vehicle in the northern Sinai town of al-Arish, killing two conscripts and wounding nine others.
In a statement carried by the state news agency, the ministry said the blast struck the police patrol late Saturday.
The northern part of the Sinai Peninsula, bordering Gaza and Israel, is home to a powerful Islamic State affiliate that has carried out a number of attacks in recent years, mainly targeting security forces and the region's Christian minority.
The extremist group claimed an attack Friday on a remote army outpost in the northern Sinai that killed 23 soldiers.