Riot breaks out in Syrian refugee camp in Jordan over harsh conditions, 7 aid workers hurt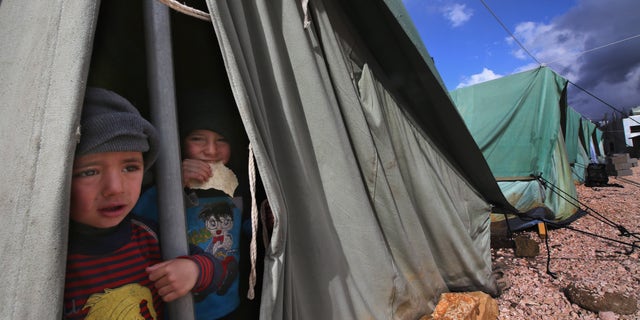 ZAATARI, Jordan – A spokesman for a Jordanian charity says a riot broke out in a Syrian refugee camp over harsh winter conditions and seven aid workers were injured.
Ghazi Sarhan said dozens of refugees, frustrated that their tents fell or were swept away in howling winds overnight, beat Jordanian aid workers with sticks and pelted them with stones as they distributed bread on Tuesday.
Calls from loudspeakers echoed across the camp in Jordan's northern desert, calling on protesters to evacuate muddy streets with large puddles caused by torrential rain in the region's first major winter storm this year.
Rain was intermittent and the wind had subsided by Tuesday. But there were warning of a major blizzard threatening Turkey and Jordan — the two countries with the largest Syrian refugee populations.