Rihanna wins T-shirt battle with UK chain Topshop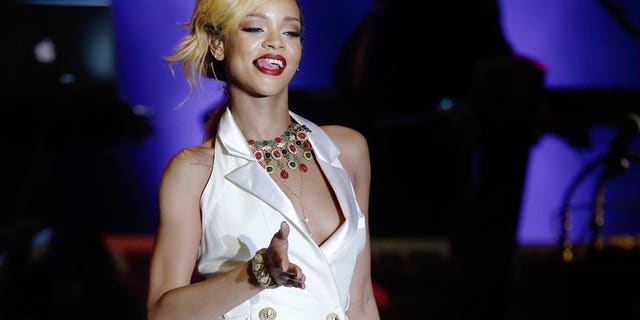 LONDON (AFP) – Pop star Rihanna on Wednesday won a legal battle to prevent the British fashion chain Topshop from selling T-shirts bearing her image.
The Barbadian singer, who brought the claim under her full name Robyn Rihanna Fenty, had sought damages for unauthorised use of her picture.
Topshop, owned by billionaire British entrepreneur Philip Green, had denied trying to pass off the garments as having been approved by her.
Judge Colin Birss said in a ruling at London's High Court that a "substantial number" of buyers were likely to have been deceived into buying the Topshop T-shirts because of a "false belief" that the singer had authorised them.
Topshop's actions represented a loss of control over Rihanna's reputation in the "fashion sphere", the judge said.
Rihanna had alleged that the T-shirts were sold by Topshop in 2011 and early 2012 under the name "Rihanna Tank", but that after she launched her legal challenge they changed the name to "Headscarf Girl Tank" and then "Icon Tank."
The judge did not address the issue of damages in his written ruling published on Wednesday.
Rihanna, 25, launched her own fashion collection in London in February for a rival British high street chain, River Island.
At the time she said it was "dream come true" to design her own range, which featured street-style clothes including bra tops, slashed dresses and thigh-high boots.