Rights groups, governments, religious leader, gays react to Uganda's anti-gay bill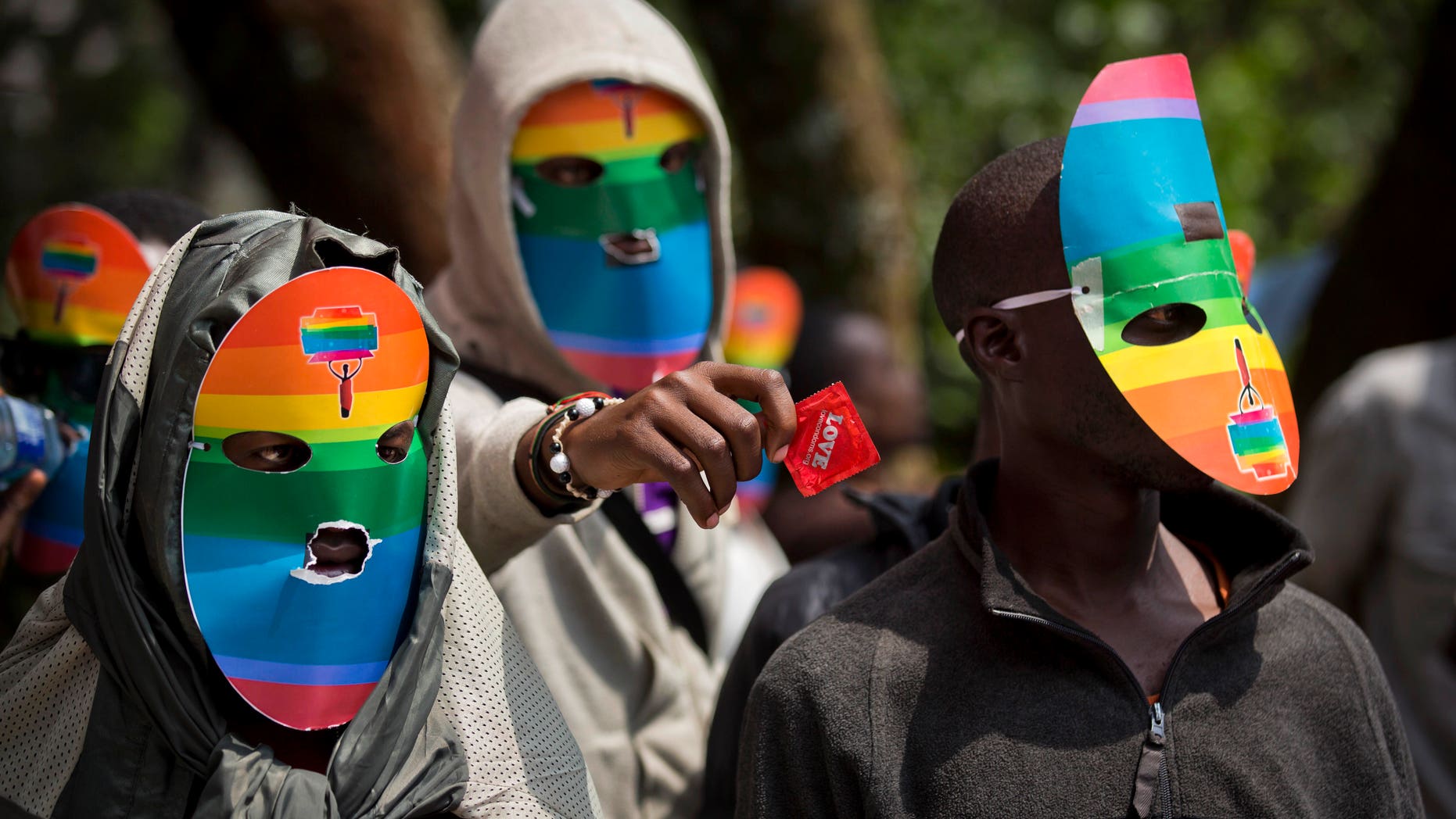 KAMPALA, Uganda – A look at world reactions after Uganda President Yoweri Museveni signed a controversial anti-gay bill that calls for harsh penalties, including 14 years in jail for first-time offenders, and life imprisonment as the maximum penalty for, among other offenses, repeated gay sex between consenting adults.
___
Kenyan prize-winning writer Binyavanga Wainaina, who came out as gay last month in an online essay, said Museveni is looking to create a political wedge issue that will help his constituents forget about government corruption and a lax economy.
"By the time the next election happens, mysterious opposition figures are going to be arrested for being homosexual, can we bet? Cause all you need is a suspicion, isn't it?" Wainaina told The Associated Press. "They are never going to police it in an accurate way."
___
Ugandan gay activist Dr. Paul Semugoma, who staved off deportation from South Africa last week, described the new law as "inhuman," saying: "It is sad that they disapprove of me and consider me to be evil, unnatural and un-African because of my kind of love. What should it matter to anyone who I love?
It's simply politics of destruction. We (homosexuals) are convenient scapegoats to be used when they need to boost their political power."
___
Opponent of the U.S. gay-rights movement and Massachusetts-based evangelical lawyer Scott Lively said: "I would rather the Ugandans had followed the Russian anti-propaganda model which reflects my philosophy of preventing the mainstreaming of homosexuality with the minimum limitation on personal liberties for those who choose to live discretely outside the mainstream."
___
The U.S. national security adviser, Susan Rice, posted on her Twitter account: "Nobody should be discriminated against or punished for who they are or whom they love. Sad day for Uganda and the world."
___
"This legislation will institutionalize hatred and discrimination against lesbian, gay, bisexual, transgender and intersex people in Uganda. Its passage into law signals a very grave episode in the nation's history," said Michelle Kagari of Amnesty International.
___
"The U.K. strongly opposes all discrimination on any grounds. We question the Bill's compatibility with Uganda's constitution and international treaty obligations. There can be no doubt that this Bill will increase persecution and discrimination of Ugandans, as well as damage Uganda's reputation internationally," said Britain Foreign Secretary William Hague, adding he was deeply saddened by the signing. "We will continue to press the Government of Uganda to defend human rights for all, without discrimination on any grounds."
___
"This is a huge blow for anyone who values basic human rights. In the complete absence of a victim, Museveni has signed a piece of legislation that protects no one and persecutes many," said Jonathan Cooper, Chief Executive of the Human Dignity Trust, a collection of law professionals supporting groups to uphold human rights. "This bleak situation will have an immediate effect on countries like the U.K., the rest of the EU, Canada and U.S., as people flee and seek sanctuary. The international community must do all that we can to stand in solidarity with those fighting to uphold their human rights."
___
Experience from other jurisdictions with similarly draconian laws, such as Nigeria or Russia, indicates that their implementation is often followed by a surge in violence against individuals thought to be lesbian, gay, bisexual or transgender, the International Gay and Lesbian Human Rights Commission Africa Program said in a statement. The Ugandan government has not indicated any plans to counter such violence or to investigate potential allegations of abuse, it said.