Rift Between U.S. and Pakistan Deepens Over Detained American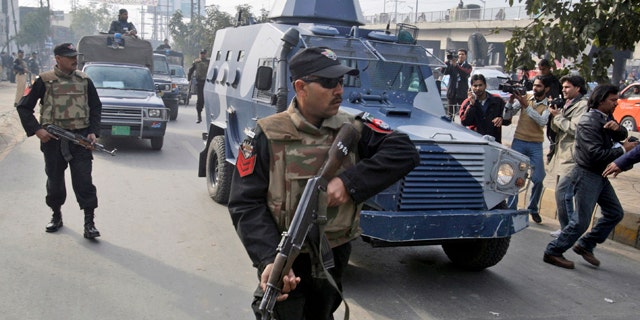 In a show of the escalating diplomatic rift over a detained American in Pakistan, the U.S. cancelled talks in Washington involving the country.
A U.S. State Department statement Sunday said the high-level meeting involving Pakistan, Afghanistan and the U.S. was called off "in light of the political changes in Pakistan," reported the Wall Street Journal.
The man is reportedly Raymond Davis, an employee of a U.S.-based security company who was working under contract for the U.S. government in Pakistan, has been detained after authorities say he shot and killed two armed men. He will likely to be charged with murder.
The U.S. government has given few details about the man, who it hasn't officially named. The embassy in Islamabad said the man, who it claims fired in self-defense, is covered by diplomatic immunity and should be immediately released, the Journal reported.
But a senior Pakistan foreign ministry official said Washington's cancellation of the meeting was intended to pressure Pakistan to release the U.S. government employee.
Pakistani officials have publicly questioned whether Mr. Davis acted in self-defense and have said he may have known the attackers, but they have given no clear picture of what they think occurred.
The U.S. last week suspended several bilateral engagements with Pakistan after a high court barred Pakistan's government from releasing Davis, Pakistani officials said.
Pakistani officials said the Obama administration also has threatened to call off an upcoming state visit to Washington by President Asif Ali Zardari if the standoff over Mr. Davis doesn't end, reported the Journal.
Please read the Wall Street Journal's report here.