Rhino poaching hits new record in South Africa, leading to fears of extinction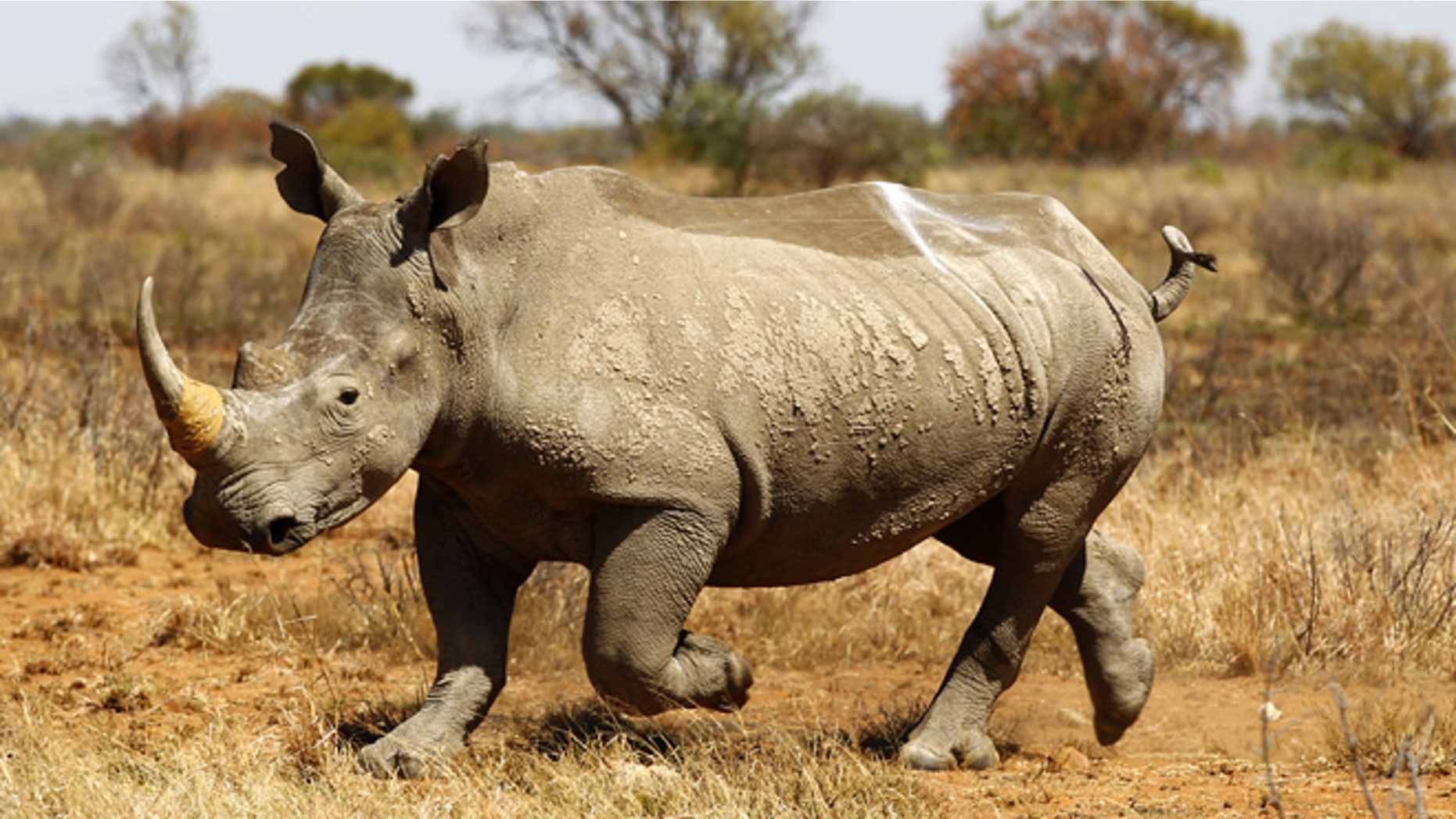 A record number of rhinos have been killed by poachers this year in South Africa, leading to fears from a government environmental agency that the wild animals could be extinct in a decade.
As of the start of October, 704 rhinos have been killed in South Africa, surpassing the annual record of 668 in 2012, data from the Environmental Affairs ministry shows, according to Reuters.
Poachers from countries neighboring South Africa are hunting the rhinos for their horns, which are sold to crime syndicates that operate in South Asia, where the horns are believed to cure cancer and hangovers.
"We need people to be ashamed of this. The fact that our rhinos are killed is because there is a market out there," said Fundisile Mketeni, a biodiversity official at the ministry. "There are people who are coming to steal our heritage."
The ministry says if the current rate of killings continues to rise, wild rhinos could be extinct in South Africa by 2023. South Africa is home to almost all of Africa's rhinos, and there are an estimated 22,000 wild rhinos left there, Reuters reports.