Retrial Ordered for Iranian Pastor Facing Death Sentence for Christian Beliefs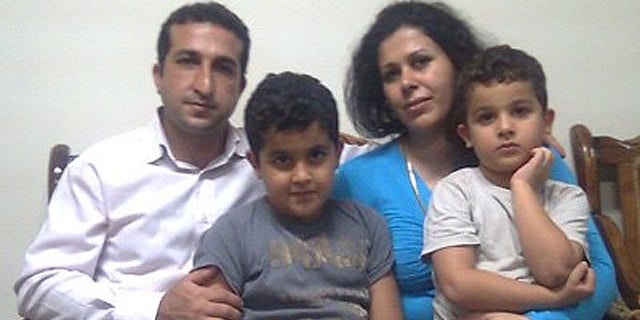 Iran's Supreme Court has ordered a retrial for a pastor sentenced to death for refusing to renounce his Christian beliefs.
State media reported that the high court sent the case back to lower court because of concerns about the initial investigation.
"If there is an appeal and the case is returned to the supreme court, the case will be reviewed," read a statement quoted by ISNA, the Iranian student's news agency, AFP reports.
Youcef Nadarkhani, a 32-year-old pastor, was arrested in October 2009 and later sentenced to death for converting to Christianity.
His attorney, Mohammad Ali Dadkhah, and religious rights organizations say Nadarkhani is facing possible execution for apostasy and for refusing to renounce his religion, contradicting reports by Iran state media that have indicated Nadarkhani was found guilty of rape, extortion and security-related crimes.
The case reportedly had been referred to Iran's supreme leader, a move some say shows the Islamic republic is feeling pressure in the face of growing international support.
Dadkhah told AFP on Monday that an Iranian court has decided to seek the opinion of Ayatollah Ali Khamenei -- the Islamic republic's spiritual leader and highest authority.
Jordan Sekulow, executive director of the American Center for Law and Justice, a Washington-based organization that is monitoring Nadarkhani's case, told FoxNews.com that the move was unusual and is part of the "secretive process" within the Iranian judicial system.
"Based on these reports, Pastor Youcef is alive and we have reached the highest level of Iranian government," Sekulow said on Monday. "I don't believe this would've ever reached the level of Khamenei without the media attention and outpouring of support we've seen."
Sekulow said the move to involve Khamenei in a case before a regional court is uncommon and indicates that "Iran is feeling the pressure" of the growing international community in support of Nadarkhani.
As of Friday, at least 39 members of Congress had signed a letter calling on Secretary of State Hillary Clinton to put pressure on Iranian authorities to release Nadarkhani, who, according to reports last week from Iranian state-funded Press TV, is now considered a security threat and previously operated a brothel. Judiciary Chief Mohammad-Javad Heshmati of Iran's Gilan Province told the station on Wednesday that no verdict had been reached and that an execution order had not yet been issued.
Nadarkhani, a pastor in the 400-member Church of Iran, has been held in that country's Gilan Province since October 2009, after he protested to local education authorities that his son was forced to read from the Koran at school. His wife, Fatemeh Pasandideh, was also arrested in June 2010 in an apparent attempt to pressure him to renounce his faith. She was released in October 2010, according to Amnesty International.