Rescuers say wreckage of missing Indonesian plane with 10 people on board has been found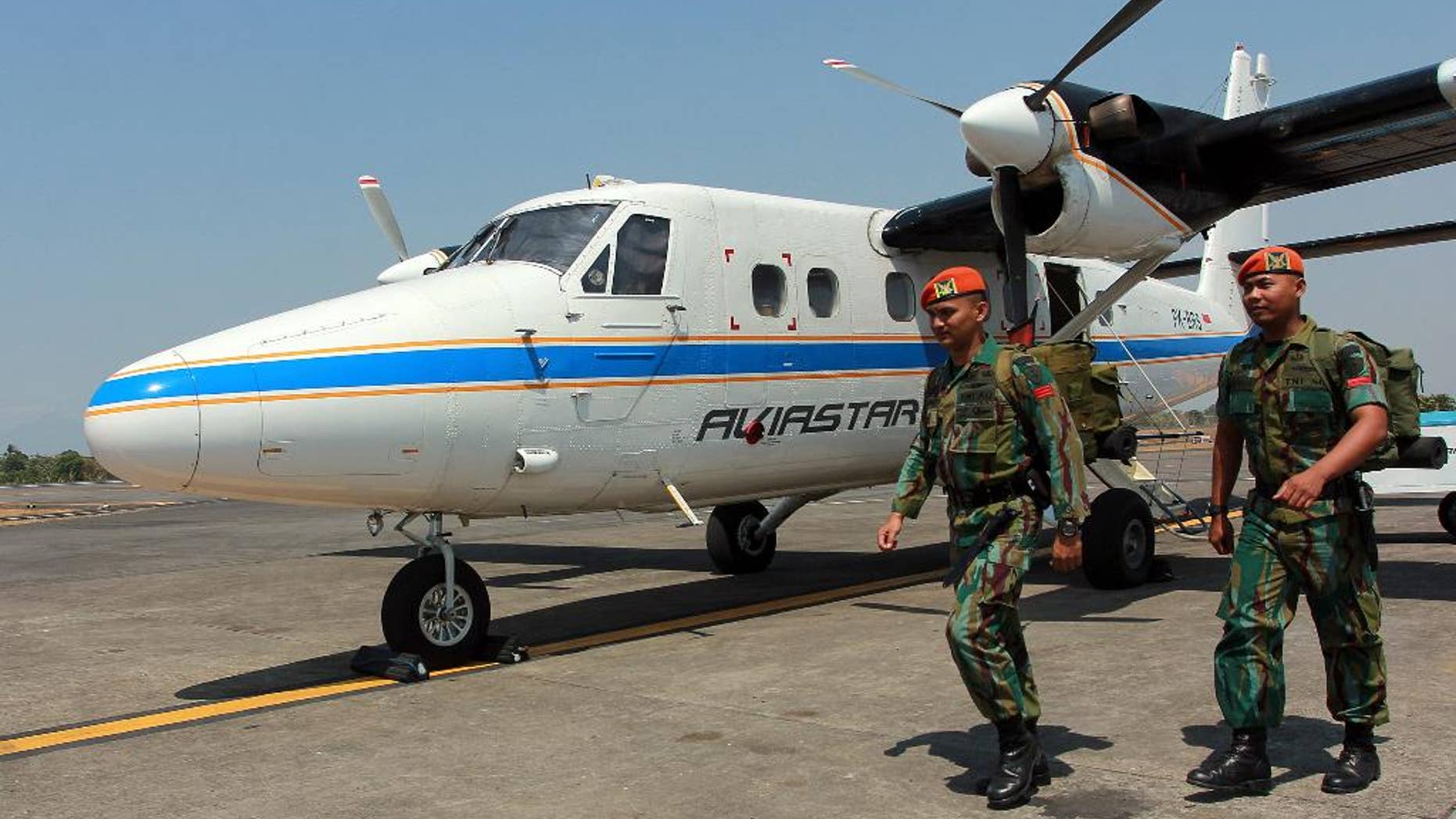 MAKASSAR, Indonesia – Indonesian rescuers say the wreckage of a small plane carrying 10 people that went missing three days ago has been found.
The DHC-5 Twin Otter plane lost contact with air traffic controllers 11 minutes after taking off in good weather Friday from Masamba in South Sulawesi province.
National Search and Rescue Agency chief Henry Bambang Soelistyo said Monday the wreckage was found in a forest in a mountainous area of Luwu District.
The turboprop plane, owned by the Aviastar Mandiri airline, was on a flight to Makassar, the provincial capital, with three crew members and seven passengers, including three children. No distress signal was received.
The 1981 Canadian-made plane was acquired by Aviastar in January 2014 and underwent its most recent maintenance on Sept. 15.