Rescuers call off search for 7 on missing American boat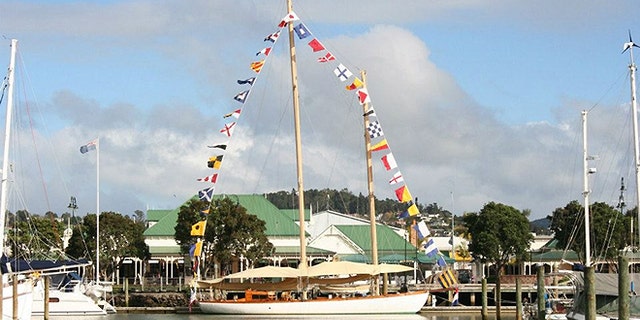 WELLINGTON, New Zealand – The search for an American schooner carrying seven people that disappeared in the South Pacific has been called off after 11 days.
New Zealand's Rescue Coordination Centre said Friday it had carried out extensive aerial searches but had found no sign of the vessel, the life raft or the crew.
The 70-foot sailboat Nina left New Zealand bound for Australia on May 29. Authorities believe the 85-year-old classic wooden boat likely sank that day in a powerful storm.
The six Americans aboard included skipper David Dyche, 58, his wife Rosemary, 60, their son David, 17, and their friend Evi Nemeth, 73. Also aboard was a 35-year-old British man.
The New Zealand center released the last-known message from the boat Thursday after seeking it from satellite phone company Iridium and the U.S. State Department.
The June 4 message with a misspelling read: "Thanks storm sails shredded last night, now bare poles. Goining 4kt 310deg will update course info @ 6PM".
Nigel Clifford, Maritime New Zealand's general manager of safety and response services, said the message indicated the Nina would update its position about six hours later, which it never did.
"While it shows that Nina had survived the storm up to that point, very poor weather continued in the area for many hours and has been followed by other storms," Clifford said in a statement.
Authorities didn't state why the text message went undelivered or who it was sent to.
The Associated Press contributed to this report.