Republic of Ireland poll rates Sinn Fein as popular as main government party for 1st time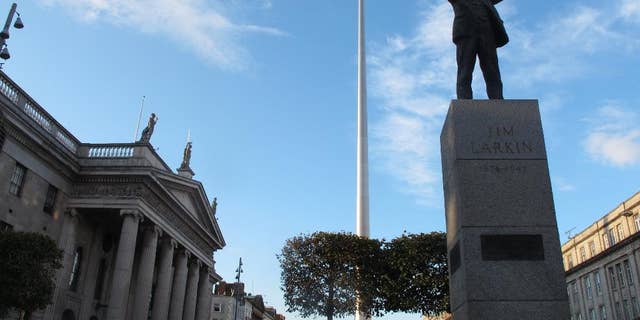 NEWYou can now listen to Fox News articles!
DUBLIN – An opinion poll in the Republic of Ireland has found that Sinn Fein, the Irish nationalist party long deemed an outsider in southern Irish politics, has grown as popular as the main government party for the first time.
Analysts say Sinn Fein could win both parliamentary seats being filled in two by-elections Friday.
Thursday's findings in the Irish Times newspaper put Prime Minister Enda Kenny's center-right Fine Gael party on 24 percent support, identical to left-wing Sinn Fein. The party, traditionally much stronger in Northern Ireland, is gaining support amid the Republic of Ireland's six years of austerity.
Ireland's two-party government of Fine Gael and Labour face re-election by 2016. The poll put support for Fianna Fail, the traditional heavyweight of Irish politics, on 20 percent, Labour on 9 percent.