Reports: U.S. Government Cut Secret Deals For Years With Mexico's Sinaloa Drug Cartel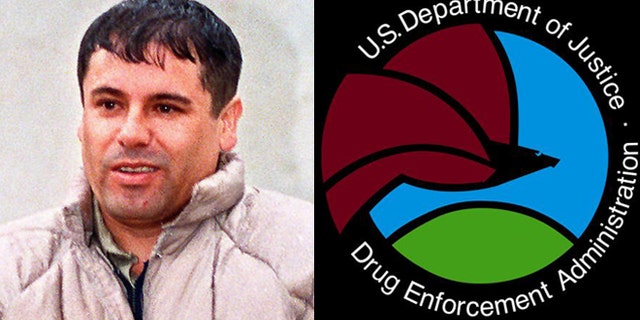 U.S. federal officials, including investigators and prosecutors, met secretly with members of one of Mexico's most feared drug cartels, leading to favors being exchanged for information on rival drug trafficking organizations, according to various Mexican media reports.
According to government documents from the United States and Mexico, Drug Enforcement Agency agents met more than 50 times with members of the Sinaloa Cartel – headed by billionaire kingpin Joaquín "El Chapo" Guzmán and believed to be the country's most powerful drug trafficking organization – and the information obtained by the U.S. law enforcement agency led to a series of drug seizures. In return cartel members had charges dropped in the U.S., among other pledges.
The meetings appeared to have occurred between 2006 and 2012, a time when Mexico saw a major surge of violence in Mexico, and when the Sinaloa cartel rose significantly in prominence.
In one report obtained by the Mexican newspaper El Universal, David Gaddis, the former regional director of the DEA's Mexico City office, said that one facet of the meetings allowed the drug cartels to operate freely and that the Mexican government was never informed of the DEA's meet-ups with cartels.
Both the DEA and the Justice Department declined to comment on the matter, with DEA spokesperson Rusty Payne telling El Universal that the agency will not comment on the issue because Gaddis is not currently an agency employee.
Another former DEA higher-up, Hector Berrellez, told El Diario de Juárez that the law enforcement agency had a fund of around $3 million that provided cash bonuses to informants of up to $50,000 for the arrest of certain drug cartel targets.
"The U.S. government and its various agencies have a long history of providing benefits, visas and immunity to criminals and their organizations that commit crimes, including murder, in return for information about other criminals, and other organizations," one of the documents concerning an arrested drug dealer stated.
In the 1980s and 1990s, U.S. law enforcement agents worked closely with Colombian drug traffickers in their hunt for famed drug lord Pablo Escobar. The U.S. government has run similar operations in places like Cambodia, Thailand and for over ten years in Afghanistan, Colombia University Professor Edgardo Buscaglia told El Universal.
'Of course this modus operandi violates international law, besides adding more fuel to the fire in terms of violence, violating due process and human rights," he added.
Follow us on twitter.com/foxnewslatino
Like us at facebook.com/foxnewslatino