Reporter's Notebook: Despite policy rifts, Trump's France visit a 'rejuvenation'
President Trump's Paris two-day visit seems to have gone well, both for him and for host French President Emmanuel Macron. For Trump, accepting the invitation to view the Bastille Day military parade (marking the 100th anniversary of the U.S. entry into World War 1) it was a break (mostly) from questions about Russia.
For Macron, it was a chance to play the role of intermediary between the White House and Europe.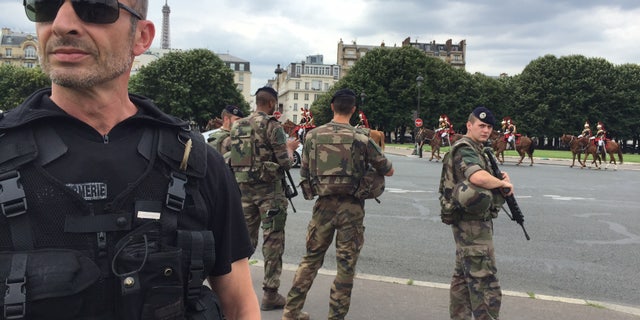 "Macron wants to mediate" the LeMonde newspaper wrote. "The Friendly Deal," Le Point magazine said. Some media did treated the visit a bit more critically. Left wing newspaper Liberation's headline was "Pariah in Paris" with a picture of Trump and one column was entitled "Shame."
Still, Le Parisien newspaper spoke of the stop being a "rejuvenation" for Trump and several reports spoke of the warm words shared between the Presidents. Both seemed to enjoy and appreciate the 14th of July army roll-out. One widely quoted poll found that 61 percent of the French surveyed approved of the visit. newspaper spoke of
The friendly treatment Macron gave Trump in the Thursday press conference regarding the U.S. exit from the Paris climate accord and the White House approach to trade, for example, did not raise many French eyebrows. One French account said "you can't ignore" Trump and it is good to "try and change opinion."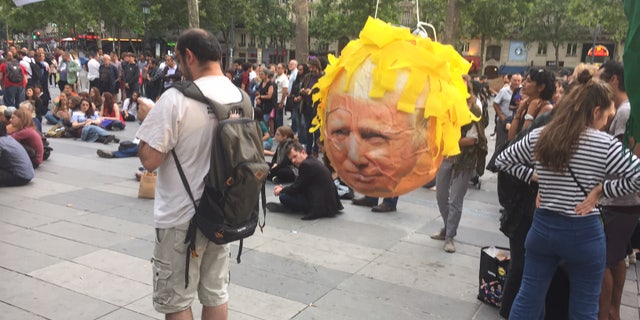 The anti-Trump protests Fox News observed were generally thinly attended.
The biggest on Friday afternoon had several hundred in attendance. This is a holiday weekend for the French (the equivalent of our Fourth of July break) and many of the locals seemed to have other things on their mind, like getting away.
One aspect of the visit which was widely noted in the French media was the President's complimentary recognition of the French first lady Brigitte Macron's appearance.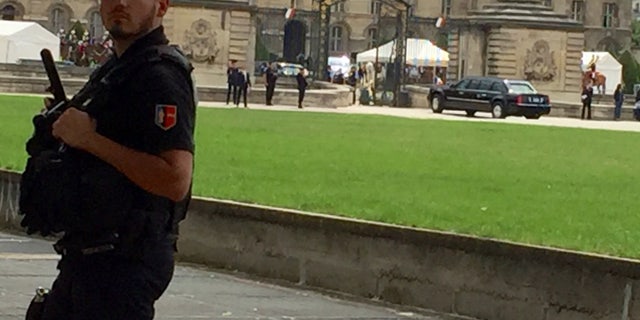 "Vous etes vraiment en super forme!" was one of many French interpretations of, "you're in such good shape"