Reporter killed in northern Mexico makes 2016 one of the deadliest for journalists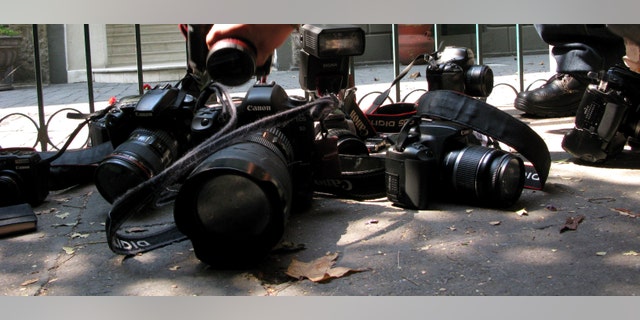 Chihuahua reporter Jesus Adrián Rodríguez Samaniego became the 12th journalist killed in Mexico this year as a result of his professional duties. Rodriguez Samaniego, 41, was getting into his car outside his home when two men drove by and shot him several times.
He worked as a reporter for more than 15 years in print, radio and online, and had begun working for Antena 102.5 FM radio in April.
"Mexico is becoming a cemetery for journalists," said Emmanuel Colombie, head of Reporters without Borders for the Americas.
The motive for Rodríguez Samaniego's killing is not known.
Several local outlets reported that while he did not directly cover a crime beat, he had been covering the story of a woman who said her brothers had been unjustly detained in relation to a case of an armed attack in 2009, as reported by La Silla Rota.
"In the personal sphere, he was a responsible man in all aspects of his life, always smiling and happy for the things that happened with his companions, both in the office and in the street after the news," said news website Voz en Red, which is also part of the group Grupo Radio Divertida (GRD) Antena 102.5 FM belongs to.
According to Mexico's Human Rights Commission, a total of 119 journalists have been killed in Mexico since 2000.
In the wake of the murder, Ángel Zubía Garcia, president of the Forum of Journalists of Chihuahua, has asked the governor to adhere to the Protocol of Protection for Journalists, a law signed in June 2012 designed to protect journalists and human rights defenders, La Jornada reported.
Rodríguez Samaniego is survived by his girlfriend and two daughters.