Reporter accuses Russian presidential candidate of groping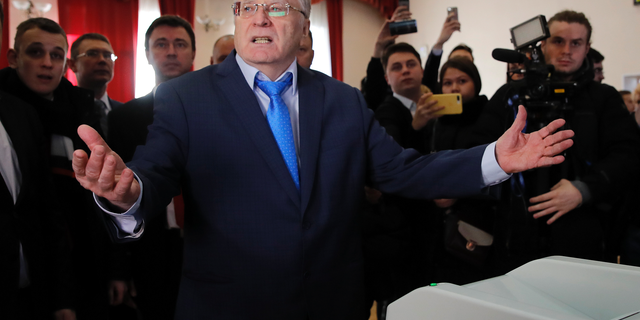 MOSCOW – A television news reporter has accused a five-time Russian presidential candidate of groping him as the sexual harassment scandal involving another lawmaker gains speed.
Renat Davletgildeyev, a reporter with Radio Free Europe's Current Time TV, said on Thursday that Vladimir Zhirinovsky groped him at an event he covered in 2006. Zhirinovsky's son has denied the allegations.
The ultranationalist Zhirinovsky leads Russia's Liberal Democratic Party (LDPR) and placed a distant third in the most recent presidential race with 5.6 percent of the vote.
Davletgildeyev's allegation follows allegations against another LDPR lawmaker, Leonid Slutsky. Three women have accused Slutsky of sexual harassment.
After the parliament's ethics committee found no violations in his conduct, nearly two dozen media outlets recalled their reporters from the State Duma in protest.