Report: Water pipeline supplying Syria's Raqqa destroyed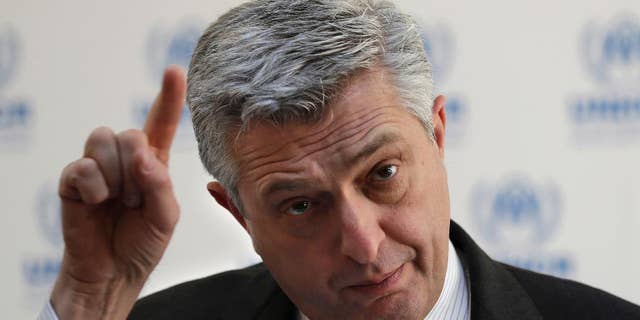 BEIRUT – Syria's state media is reporting that U.S.-led coalition aircraft have destroyed the main water pipeline supplying the northern city of Raqqa.
The coalition has been targeting the Islamic State group in the area for more than two years and U.S.-backed Kurdish-led fighters have been on the offensive in nearby areas.
Raqqa is the de facto capital of IS's self-declared caliphate and has been held by the extremist group since January 2014.
There was no immediate word from the U.S.-led coalition about targeting the water pipeline.
The attack comes at a time when Iraqi forces are on the offensive against IS in the northern Iraqi city of Mosul where the U.S.-led coalition has destroyed much of the bridge on the Tigris river.