Report: UN envoy to Syria to visit Russia this weekend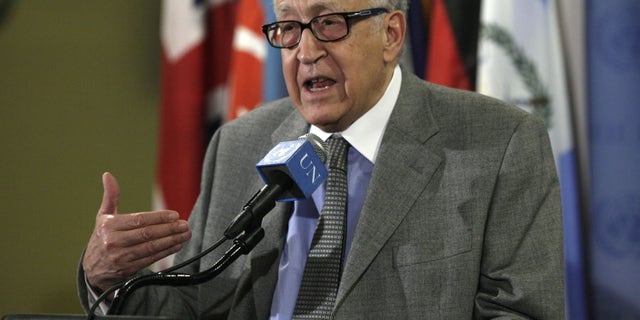 MOSCOW – Russia's Foreign Ministry says the international envoy on Syria will visit Moscow this weekend.
Deputy Foreign Minister Mikhail Bogdanov said Wednesday that U.N.-Arab League envoy Lakhdar Brahimi will arrive in Moscow on one-day visit Saturday, according to the ITAR-Tass news agency.
Brahimi met Monday in Damascus with Syrian President Bashar Assad, but didn't signal any progress toward a negotiated solution for the civil war.
Russia has used its veto right alongside China at the U.N. Security Council to protect its old ally from international sanctions, but it has increasingly sought to distance itself from Assad. Russian Foreign Minister Sergey Lavrov said last week that Moscow would welcome any country's offer of a safe haven to Assad, but has no intention of giving him shelter if he steps down.