Report: Syrian troops clash with infiltrators coming from Lebanon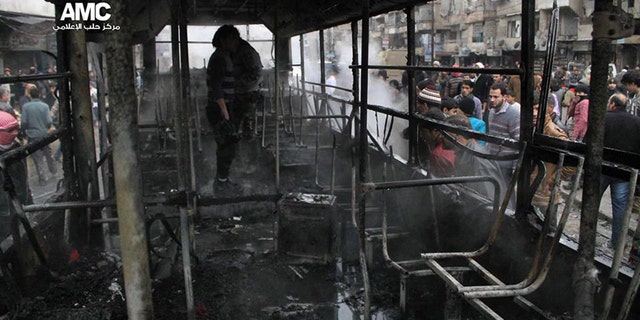 BEIRUT – Syria's state news agency says government forces have "wiped out" a group of gunmen who were trying to infiltrate from Lebanon.
SANA says the gunmen were trying to head in the direction of the western town of Qusair that government forces backed by Lebanon's militant Hezbollah group captured in June.
The Britain-based Syrian Observatory for Human rights reported clashes between troops and rebels Thursday in the Qusair area, saying there were casualties on both sides.
Lebanon's state-run National News Agency said Syrian warplanes conducted at least two air raids in the border area.
Lebanese are sharply divided over Syria's civil war that has killed more than 130,000 people since March 2011, according to the Observatory.
Both fighters and refugees cross illegally between the two countries.