Report says 2 Tibetans killed by security forces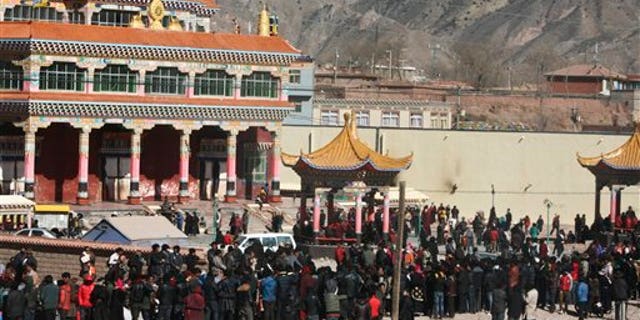 BEIJING – Two Tibetan brothers on the run since taking part in anti-government protests two weeks ago have been shot dead in southwest China's Sichuan province, a U.S.-funded broadcaster reported Friday.
Radio Free Asia said the two were shot and killed after being surrounded in Luhuo county on Thursday. The county was the site of anti-government protests on Jan. 23.
Radio Free Asia cited sources in the area and in the Tibetan exile community in India. It identified the two as Yeshe Rigsal, a 40-year-old monk, and his 38-year-old brother, Yeshe Samdrub.
There has been an upsurge in violence in Tibetan areas recently. The Chinese government says it is a result of criminals encouraged by outside forces, but activist Tibetan groups say repressive policies by China are the cause.
Luhuo and other Tibetan areas of Sichuan have been cut off because of the violence and it was impossible to independently confirm the Radio Free Asia report. Telephone calls Friday to the Communist Party propaganda department and the public security office in Luhuo rang unanswered, as did a call to the party propaganda department in Ganzi prefecture, which oversees the county.
Radio Free Asia also reported that another Tibetan had set himself on fire, the latest in a string of self-immolations that Tibetan activists groups say have been carried out to protest government policies and to call for the return of the Dalai Lama. The Tibetans' spiritual leader fled to India amid an abortive uprising against Chinese rule in 1959.
It said the unidentified monk set himself on fire Thursday in the Yushu area of neighboring Qinghai province, which was the scene of protests on Wednesday. It was not known whether the monk survived.
If confirmed, the incident would bring to at least 18 the number of monks, nuns and lay Tibetans who have set themselves on fire over the last year, mostly in traditionally Tibetan areas of Sichuan province.
There were reports of three others a week ago, but the government has denied it and there are doubts within the exile community.