Report: No Evidence Of Racial Disparities In New Haven Fire Department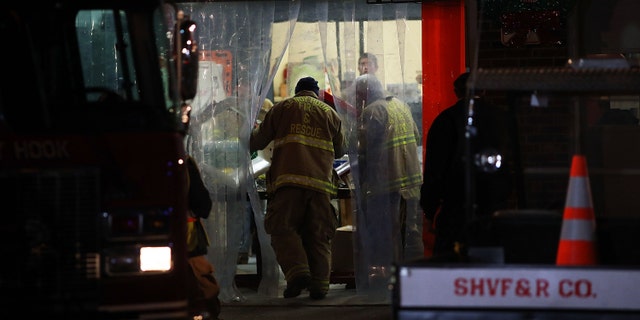 NEW HAVEN (AP) – A report by the Office of New Haven's Corporation Counsel, which serves as the chief legal advisor for the city, says there is no evidence backing allegations that black or Latino firefighters have been disciplined more harshly than their white co-workers.
In 2012, the proportion of suspensions was 2.3 percent for white firefighters, 10.1 percent for black firefighters and 4.2 percent for Latinos, according to the Review of Race and Discipline in the New Haven Department of Fire Services authored by Corporation Counsel Victor Bolden.
The previous year, it was 4 percent of white and black firefighters each and 9 percent of Latinos, according to the New Haven Register Bolden's report was created in response to allegations that surfaced at a Public Safety Committee meeting.
Of 14 firefighters suspended in 2011, seven were white, three were black and four were Latino, according to the report. At the time, 176 white firefighters, 79 black firefighters and 48 Latinos were on the job.
"Suspensions aren't rampant through the fire house," Bolden said.
In addition, Bolden concluded there was no basis to show that discipline was longer for black or Latino firefighters because of race. For example, there were instances when white firefighters received longer suspensions than black or Latino co-workers.
Union President Lt. James Kottage said he is disappointed a more thorough investigation wasn't done.
"This isn't an investigation," he said. "This is an analysis of numbers."
The union supports discipline to correct disobedience, he said.
"The thing I would want is consistency and I believe there is a lack of consistency," Kottage said.
Darrell Brooks, executive board member of the Firebird Society of New Haven, an organization of black and Hispanic firefighters, said he's not surprised at Bolden's conclusions.
"I don't expect him to say `yeah we got a problem,'" he said.
Follow us on twitter.com/foxnewslatino
Like us at facebook.com/foxnewslatino