Report: Mother stabbed her teenage son to death because he was gay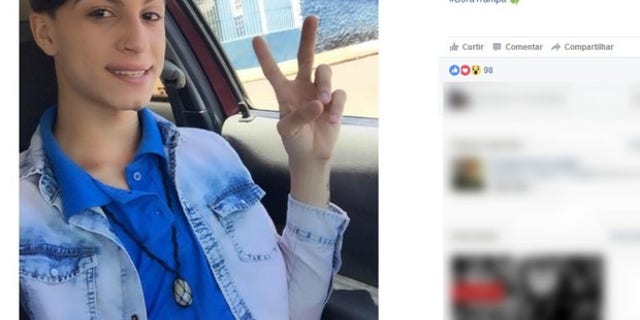 A woman in Brazil has confessed to stabbing her teenage son to death because she couldn't tolerate he was gay, local media outlets are reporting.
The woman, Tatiana Lozano Pereira, lured her 17-year-old son to the family home after a heated argument on Christmas Eve. Once in the house, Itaberli Lozano was reportedly ambushed by the woman and two thugs she had hired to beat her son up to "teach him a lesson."
However, the woman changed course and ordered the men to kill the boy as he was lying on the floor, severely beaten. When they refused, she took a kitchen knife and stabbed him herself, authorities said.
Lozano Pereira, 32, told police that she removed the body from the house with the help of her husband, the boy's stepfather, and took it to a cane field where they burned it.
Lozano's charred body was found on Jan. 7. The mother reportedly admitted her part in the crime during the first interrogation, naming also the two men she had hired for the beating. Her husband was charged for his collaboration in disposing of the boy's body.
According to his uncle Dario Rosa and other relatives, Lozano had long been rejected by his mother for his sexual orientation.