Report: More than 20,000 Cubans attempted to enter U.S. in 2014, most in a decade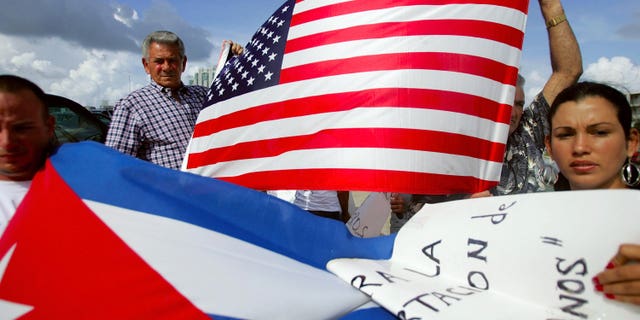 Citing a lack of economic opportunity as the main reasons for leaving the country, more than 20,300 Cubans attempted to come to the United States during fiscal year 2014 according to figures compiled by El Nuevo Herald.
It is the highest number since the newspaper began collecting the data in 2005.
The figure includes Cubans who reached the coast of Florida, those who were intercepted, and those crossing into the U.S. at the border with Mexico — about 17,459 in the last fiscal year, the paper reported.
The Mexican border has been the main point of entry for Cuban immigrants for a few years now, given heavy marine surveillance of the Florida Strait.
According to the paper, the number of immigrants in the past fiscal year matches the number of visas granted annually by the U.S. government to Cubans under the Cuban Adjustment Act, in place since 1996.
After President Obama and Raúl Castro's joint announcement last December of plans to restore diplomatic relations, many Cubans fear the Adjustment Act – which allows people who come here from the island nation to obtain work permits expeditiously and to apply for permanent residency after one year – will soon be lifted.
"As soon as the president announced the new policy toward Cuba, we worried that would provoke a wave of panic in relation to the Cuban Adjustment Act, and that was what happened," said Ramón Saúl Sánchez, who has spent years helping migrants who arrive by boat connect to family, told El Nuevo Herald.
Many Cubans who had been contemplating the idea of leaving the country accelerated their plans, he said.
"We saw a sudden spike in something that had already been happening for many months, and we warned about a massive, silent exodus from Cuba."
In addition to concerns about the 1996 law being revoked, some Cubans are just pessimistic about the island's financial situation and fear the promised changes will take many years to arrive – if ever.
Mayelín Dieguez, who arrived in the U.S. just two weeks ago, thinks that between 15 and 20 years will pass before Cubans actually see any benefits from the thaw.
"We are too far behind," she said.
Like us on Facebook
Follow us on Twitter & Instagram