Report: Germany to spend $106B on refugees over 5 years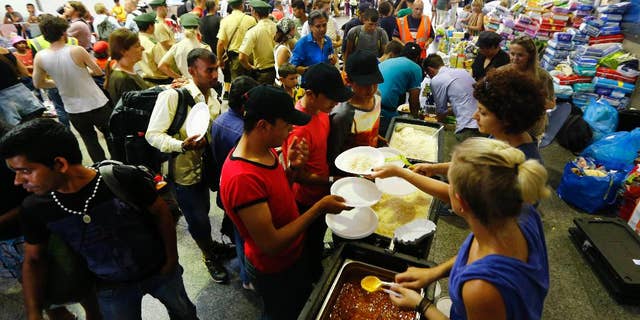 BERLIN – Local media report the German government expects to spend 93.6 billion euros ($106.2 billion) to support refugees over the next five years.
Der Spiegel cited a finance ministry document as saying that much of the money will go toward basic benefits, housing support and language lessons for hundreds of thousands of asylum-seekers who have come to Germany.
According to the report, some of the money will also go toward trying to fight the reasons why people flee their home countries and seek refuge in Germany.
Ministry spokesman Juerg Weissgerber declined to comment on the figures but confirmed that federal officials were in discussion with representatives from Germany's 16 states about the cost of supporting refugees.
Heavy government spending on refugees has boosted Germany's economy in recent months.