Report: Former Georgian President Saakashvili appointed governor of Ukraine's Odessa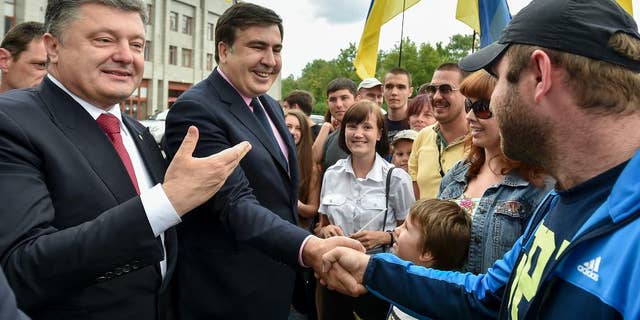 MOSCOW – Local news reports say former Georgian president Mikhail Saakashvili has been appointed governor of Ukraine's troubled Odessa region.
President Petro Poroshenko made the announcement on Saturday, according to the reports.
The region includes Odessa city, which has Ukraine's largest seaport. Although the city has not been hit by the fight between government forces and separatists in the east, tensions between nationalists and pro-Russians have been strong. Last May, 48 people died in violence between supporters of both sides, most of them pro-Russians who took shelter in a building that caught fire after opponents threw firebombs into it.
Under Saakashvili, Georgia fought a short war with Russia in 2008. He faces accusation of abuse of power at home, and Ukraine last month rejected Georgia's request for his extradition.