Report finds tram was speeding before accident that killed 7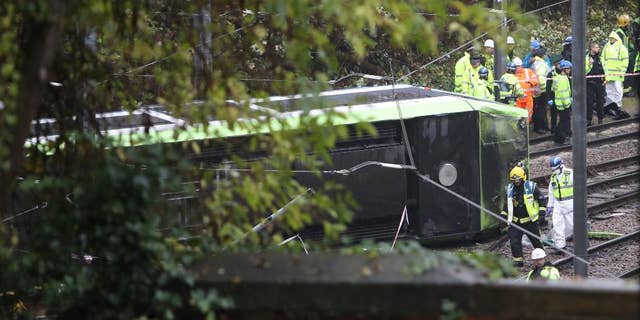 LONDON – Investigators have determined that a London tram that crashed last week, killing seven people, was traveling at nearly four times the speed limit when it derailed.
An interim report by the Rail Accident Investigation Branch said Wednesday the tram was traveling roughly 44 miles per hour while trying to negotiate a sharp bend with a 12 mph speed limit.
The tram derailed and turned over in Croydon in south London, leaving seven dead and about 50 injured.
The early report did not find indications of faulty track or a brake system failure on the tram.
The 42-year-old tram driver was arrested on suspicion of manslaughter after the accident. He is free on bail.
It was Britain's first tram accident with on-board fatalities since the 1950s.