Report: Female Migrant Workers Suffer Abuse, Often in Silence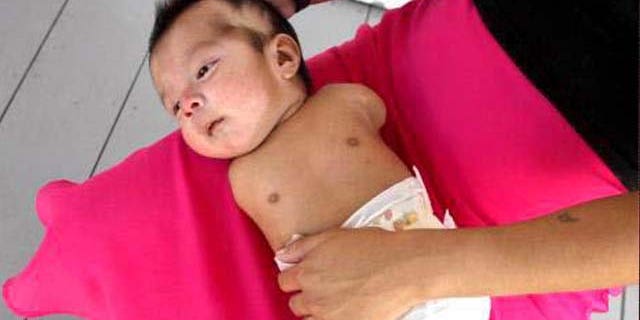 Immigrant women who work in the fields or factories that produce foods often endure sexual harassment, wage theft and other abuses, according to a report released today by the Southern Poverty Law Center.
Many of the 150 women who were interviewed by SPLC for the report described frequent unwanted and often brazenly open sexual advances by supervisors.
The authors cite the experience of one Guatemalan, for instance, who said her supervisor would sneak up behind her and other women and grab their breasts and backside. Some women were raped, the report said.
It also described numerous other inhumane and dangerous experiences, such as being denied bathroom breaks, being exposed to toxic chemicals, and suffering injuries on the job.
One woman who worked in South Florida tomato fields, where she was exposed to pesticides, gave birth to a child, Carlitos Candelario, who had no arms or legs. Other women who worked in the same fields also had children with severe birth defects.
Candelario's parents sued the mother's employer, Ag-Mart, the report said. Ag-Mart settled the suit in 2008 for an undisclosed amount, the report said, after an expert testified that the boy's mother had been exposed to a "witch's brew of pesticides."
"They are the linchpin of the immigrant family," the report said. "And they are surely the most vulnerable of all workers in America – seen by their employers as easily exploitable and, at the end of the day, disposable."
The women came from Latin American countries. Many told the interviewers that they feared taking a stand against the abuse and reporting it to police because of fear of deportation.
"Fear keeps these women silent," said SPLC Legal Director Mary Bauer, co-author of the report. "So their suffering is invisible to all of us who benefit from their labor every time we sit down at the dinner table."
The authors said that the "only way to bring a measure of fairness to the system" is to implement far-reaching reforms at the federal level. The reforms should include, they said, stronger worker protections that would include migrant workers, and immigration policy changes that would provide a way for undocumented immigrants to obtain legal status.
Follow us on twitter.com/foxnewslatino
Like us at facebook.com/foxnewslatino